Bracknell Town bounced back from their unlucky Emirates FA Cup exit at Cambridge United to reach the Second round of the Isuzu FA Trophy by beating Poole on penalties at Bottom Meadow.
Yet at one stage last Tuesday, it looked as if they were going out of that competition as well, as they trailed by two goals with an hour of the game gone. But rather like at the Abbey Stadium on Saturday, the Robins got stronger as the tie progressed, battling back to draw level at 2-2 and take the tie to a penalty shoot-out which they won 4-1 with goalie Michael Eacott pulling off two magnificent saves, one to his left, one to his right, Cambridge fans and media were full of praise for his performance in the 2-1 defeat, although one did describe the No. 1 stopper as Bracknell's 'stand-in' keeper.
It has certainly been a week to remember for the club and their supporters, and it could have been even better if the referee had awarded a penalty when substitute Ben Harris was sent flying by a challenge inside the penalty area. Instead, he gave them a corner.
Joint manager Jamie McClurg fumed: "Ben's gone through and he's been taken from behind, it's clear as day."
He believed if it had been at the other end, the ref would have pointed to the penalty spot.
Harris went on to halve Town's deficit late in the game and a late flurry of Bracknell attacks left the League 1 side hanging on at the end.
Cambridge manager Mark Bonner was a relieved man, saying: "If you want the magic of the cup you've got to get through the first few rounds, so we're pleased to have done that, but the second half was ridiculous. The way the game finished was ridiculous as well. We got away with one.
"They (Bracknell) had chances to do it and they'll think they should have done it. They probably should have done in the end because we gave them so many moments."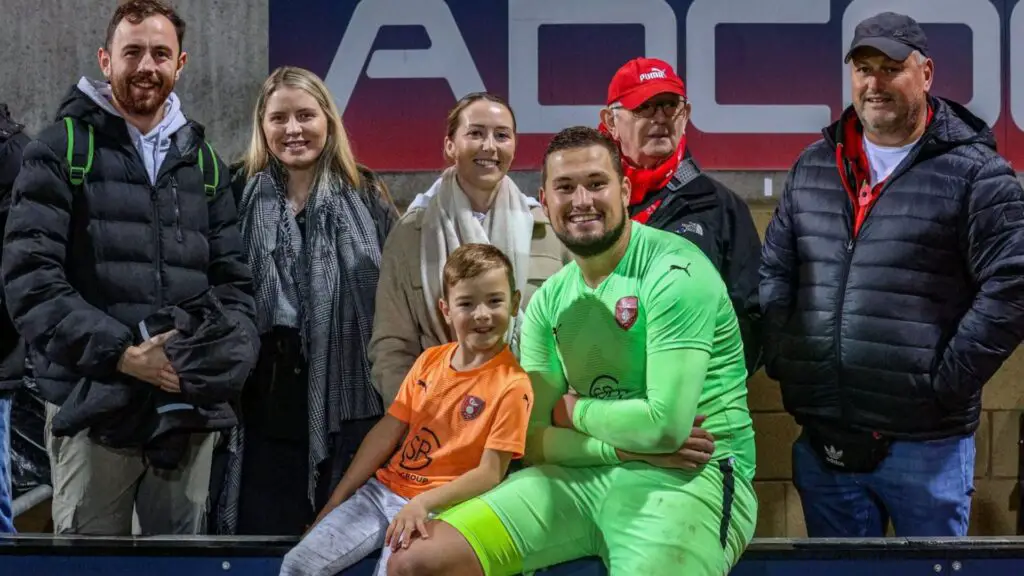 The Robins left the university town with their heads held high, ready to meet the challenge of Southern League Premier South rivals Poole, the side they had beaten 3-1 in the Third Qualifying round of the FA
Cup back in September.
Like then, they had home advantage, as two attempts to play the Trophy tie at Poole were postponed due to a waterlogged pitch. Another example of the huge benefits of Bracknell possessing an artificial surface.
It didn't look too promising for the Robins when they conceded goals to Tony Lee in the 19th and 49th minutes, but there is a great deal of character and fight in the Bracknell squad, and goals from midfielder Tom Jackson and defender Darryl Harrison pulled the scores level.
And Tuesday's win comes with an extra reward in that they will be home again in round two on November 18 against Isthmian League Premier Division outfit Horsham, the side that drew 3-3 at Barnsley in the FA Cup. The replay next Tuesday (14th) is to be shown live on ITV4 and ITVX, which will be extremely beneficial to Jamie McClurg and Carl Withers as they prepare their side for the following Saturday.