A Bracknell referee has produced a short video on 'what it's like to be a referee' by wearing a body camera during an under 16s game.
20-year-old Nick Elliott filmed the video as part of his coursework at the University of Lincoln and is hoping the point of view film will highlight to players, supporters and prospective referees just what it takes to officiate in 'the beautiful game'.
Nick, a level 7 referee with experience in the East Berks Youth Football League and as a linesman in Uhlsport Hellenic League Division 2 filmed the video during a Binfield vs Camberley Town under 16 game.
Nick said: "The objective is simply to show people the perspective of a referee, something we never get to see. But my overall goal is to try and reduce verbal abuse towards refs in football and showing this from my perspective is just part of it."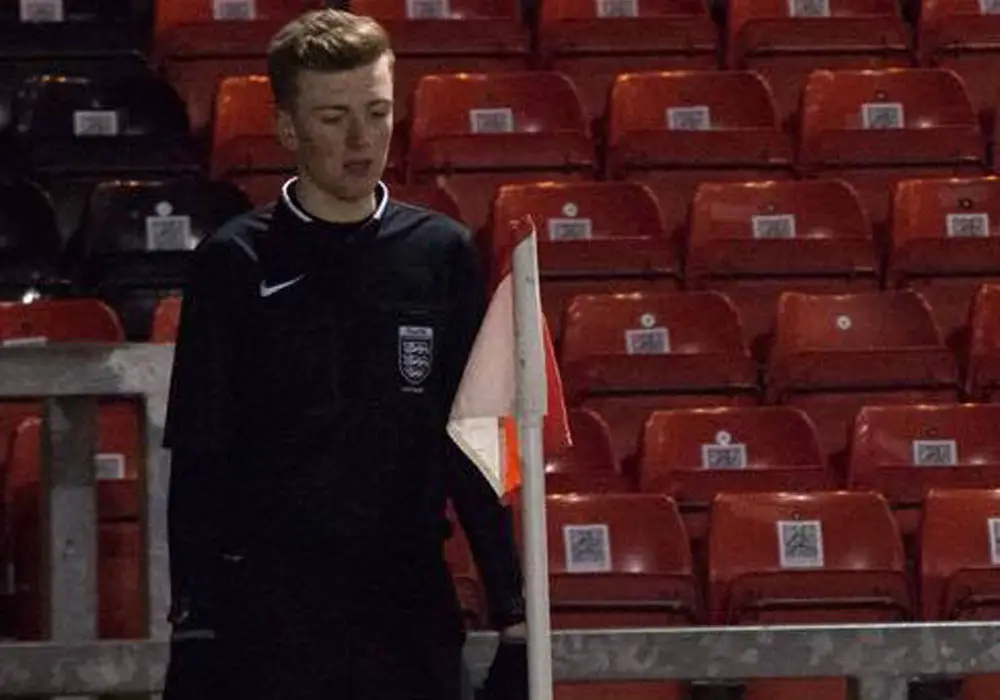 The video is part of his university coursework and Nick felt that he could combine it with trying to do something positive in football: "I study Creative Advertising and we have a project called Famous and Effective where we have to do something that gets famous and is effective for something or someone. I'm passionate about football and felt like I could use this project to do some good in the footballing world
"I've been refereeing since I was 14. My dad got me into it because he used to ref himself. I'm passionate about football and feel like I can play my part by being the best I possibly can be. I want to go as far as I can as a referee"
Watch the video 'What it's like to be a referee' here:
While we are on the subject of referee's, is there one that has stood out for you this season? We are looking for nominations for the Bracknell Football Awards. Find out more and how to nominate here.