Following on from the senior first team and ladies first team, Bracknell Town Youth are hoping to become the third side at Larges Lane to stage a great escape and avoid relegation in the Allied Counties Youth League Premier Division.
Wednesday night's victory over Harefield United sees the young Robins move up the eighth place (third bottom) but they need to climb one more place to beat the drop.
Uxbridge occupy seventh place and are two points ahead with only one match remaining – a visit to Larges Lane next Thursday 5th May.
Bracknell have two matches remaining so travel to North Greenford United 48 hours earlier on Tuesday evening.
Beating the drop
Victory at United will move them above Uxbridge meaning a draw at home on Thursday night will be enough to beat the drop.
If Dan Sleet's side draw with or lose to North Greenford then it's a very simple equation – beat Uxbridge and stay up.
Can the young Robins do it? We certainly hope they can.
Ascot are much improved
Also in the Premier Division, Ascot United Youth finish their league campaign on Tuesday night away to Harefield United.
The young Yellamen finished bottom of the division last season but earned a reprieve to remain in the Premier Division and have made massive strides this year as Ady Milne's team are assured of finishing in fourth place.
They also thumped Bracknell 7-2 away from home and completed the double winning 3-2 at the Racecourse Ground so can claim the local bragging rights.
Can Binfield join the Premier?
Binfield Youth are currently in second place in the South Division and are looking to join their local rivals in the Premier Division next season but they may yet trade places with the Robins.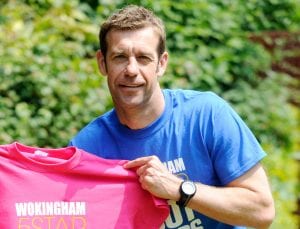 They too have to play twice in 48 hours as they travel to third placed Eversley & California on Tuesday night before hosting basement side Thatcham Town on Thursday evening.
With leaders Sandhurst Town two points ahead and also with two matches remaining, realistically John Polston's side will need two wins and hope Sandhurst drop points.
A maximum six points for the young Moles and four points for Sandhurst would see both sides finish on 49 points but Polston's side would need to make up an eight goal deficit in goal difference.
Thatcham have been on the end of some big defeats already so it could be done but is a hard task. We certainly hope they can do it though.
Let's hope Binfield win the South Division and that Bracknell beat the drop. If that's the case then the Premier Division would definitely have a Berks & Bucks feel to it with the three local sides joined by Maidenhead United, Burnham and Marlow in the division next year.
Allied Counties Youth League fixtures w/c Monday 2nd May:
Tuesday 3rd May
Harefield United vs. Ascot United Premier Division
North Greenford United vs. Bracknell Town Premier Division
Eversley & California vs. Binfield South Division
Thursday 5th May
Bracknell Town vs. Uxbridge Premier Division
Binfield vs. Thatcham Town South Division
Follow us on facebook..
%CODEfacebook%