The Berks & Bucks County FA under 18 side completed a remarkable comeback on Sunday afternoon as they beat the Cumberland FA side 7-2 to reach the Quarter Finals of the FA County Youth Cup at Arbour Park.
The young side is made up of players from clubs within the County FA including Binfield, Wokingham & Emmbrook and Ascot United as well as the JMA Reading Academy.
The team is managed Aaron Steadman, Head Coach at Ascot United and will face a trip to the Manchester FA in the Quarter Finals.
What is the FA County Youth Cup we hear you ask? It's a knockout competition for County FA's that has been in existence since 1944.
A side from the Berks & Bucks FA won the second ever competition with a 4-3 aggregate win in 1945/46 over two legs against Durham. The games were played at Elm Park – the former home of Reading and Roker Park – the former home of Sunderland.
The Norfolk FA currently holds the trophy after beating Staffordshire 2-0 at Stoke City's bet365 Stadium.
Football in Bracknell sat down with Steadman following the Third Round win.
Congratulations on the result Aaron. Quite a come back. What did you say to them at half time?
Thanks very much. It was always on the cards in all honesty. We played pretty well first half and should have led. Two disappointing goals to concede, we just needed to speed up our defensive transitions.
At half time we just said to the lads just to relax a bit more, then hopefully that helps them to make better decisions in both boxes. I think it certainly worked. We asked the boys to cut out the oppositions only threat which completely nullified any threat in behind us.
That's a long trip to Manchester for the quarter final, what do you know about them?
We know it's the Salford City A92 academy, the whole squad. Its going to be a very difficult game playing against a full time side that train together every day. Compared with our boys who all play for different clubs and don't train together- how county rep teams should work.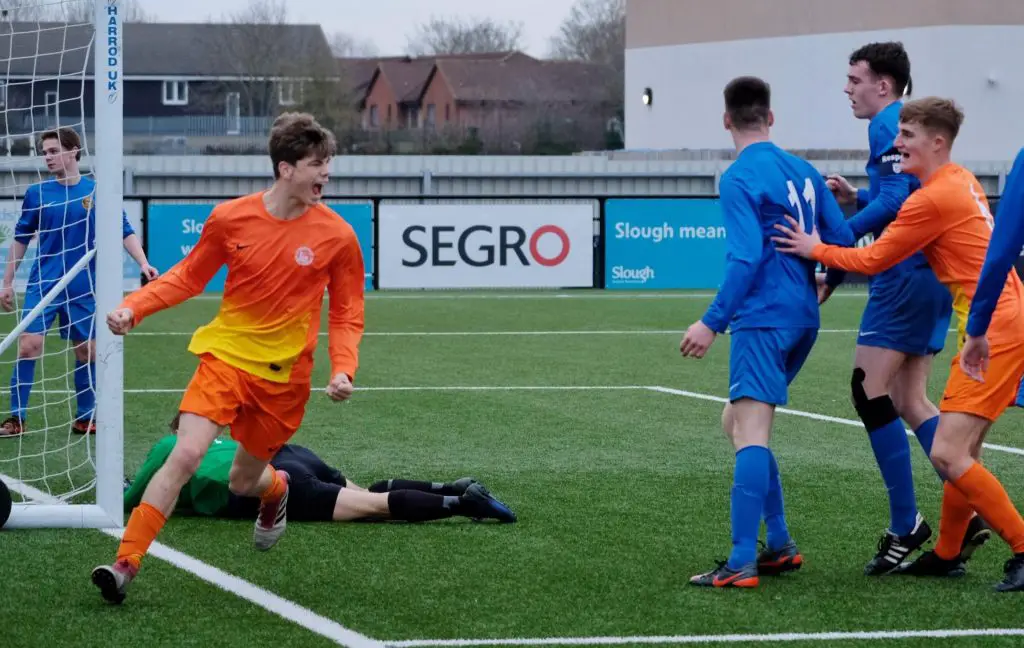 That's sounds like it's not quite in the spirit of the competition?
It's certainly not what Rep team football should be about in my opinion. Everyone will have their own opinions on it.
Fair enough. Let's talk about your own side. How long have you been in charge of the team?
It's now my 3rd year with the rep team. I worked with Aaron O'Brien the two previous years
How do you pick your squads? Is it a bit like a national team manager or do you have a group you tend to stick with?
We get out and watch as many games as we can in the various youth leagues. We do have a core of players though who we have previously worked with.
And how does that relationship with clubs work? A number of these lads are considered for their respective senior teams. Do they have to release them?
A lot of the boys do play senior football. Have to thank Dan Bateman, Roget Herridge, Mick Woodham amongst a few others who allow their players to play for the county team.
What's it like when they get together?
The boys are brilliant, they've built good relationships with each other which certainly helps. The squad is still very young even for U18 football with a lot of them being U17. The boys who play senior football really do help the other lads through tough patches in games. It really does show that playing senior football really does develop them as players and people.
Outside of this current squad, of young players you've worked with before who should we be looking out for?
Bradley Keetch at Maidenhead Youth Team is a player who I think will go very far. He is a very talented lad.
There are quite a few others who i have worked with who are currently or will certainly play at a very good level. Too many to list.
Obviously Josh Kelly [also at Maidenhead] is a player who was with me for a few years who will go on to be a pro footballer without a shadow of a doubt.
Last one, what one piece of advice would you give to a young player looking to reach County standard and beyond?
Bit of a cliche bit its all about hard work and dedication. Playing senior football or U23 football is an absolute must. Just playing U18 football isn't going to cut it.
Main image: Aaron Steadman by Neil Graham.
%CODEfooter%