Vanarama National League South Hungerford Town had a special visitor to their recent friendly with Oxford United – James Kirtland aka SoccerAm's 'Curly'!
This wasn't for the Sky Sports show however, James was visiting Hungerford for another reason, namely, a YouTube channel called Location Football which is working to promote the grassroots game – with all the style and panache you'd expect from one of Sky's most famous TV shows.
We asked James to tell us a little about Location Football and he said: "We are trying to raise the profile of Non-League Football and shine the light on the amazing people within each club whilst hopefully producing an entertaining video for fans to enjoy. Supporting local football is so important."
We quite agree!
Head over to YouTube to watch more great videos here. In the meantime, here are our favourite moments from the Hungerford clip (or scroll all the way down for the full video).
James got behind the scenes at Bulpit Lane
Confirmed, Ice baths are cold! But we get a sneak peek at the Crusader's tactics board, if only Steve King had had this kind of access last season. Watch from here.
A bit of Hungerford history
It's all to do with a big horn. Watch from here.
The greatest non-league burger is at Hungerford Town
It's certainly got the thumbs up here! Watch from here.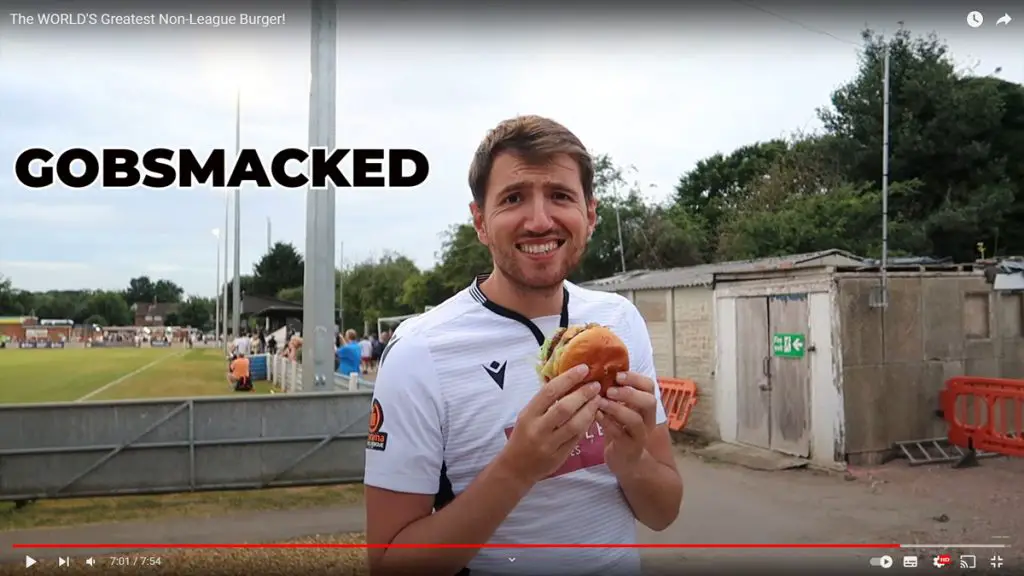 Callum Willmoth on ill-advised knee slides
You've scored a decent goal off the post from outside the box against a team who will go on and get promoted. We get it, you're going to do a knee-slide celebration. However, Callum would advise against it! Watch from here.
Wembley winner Danny Robinson
"It's about minutes in the bank tonight, we're looking forward to playing Oxford United and getting the runaround!" Realistic as ever, Robbo discusses his pre-match expectations. Watch from here.
Watch the full eight-minute video from Location Football below:
Related Hungerford Town stories: