The highest profile signing of the week goes to Binfield who bring in centre-half Idris Kamara from Marlow.
Elsewhere in the Hellenic League Adam Clatworthy has left the Flying Monk Ground to sign for Brimscombe & Thrupp from Malmesbury Victoria.
KNOWLEDGE: How non league transfers work and dual registration explained. All the latest transfer news from the men's and women's leagues can be found here.
Local clubs
Binfield
In: Idris Kamara
Out: Jamie Piercy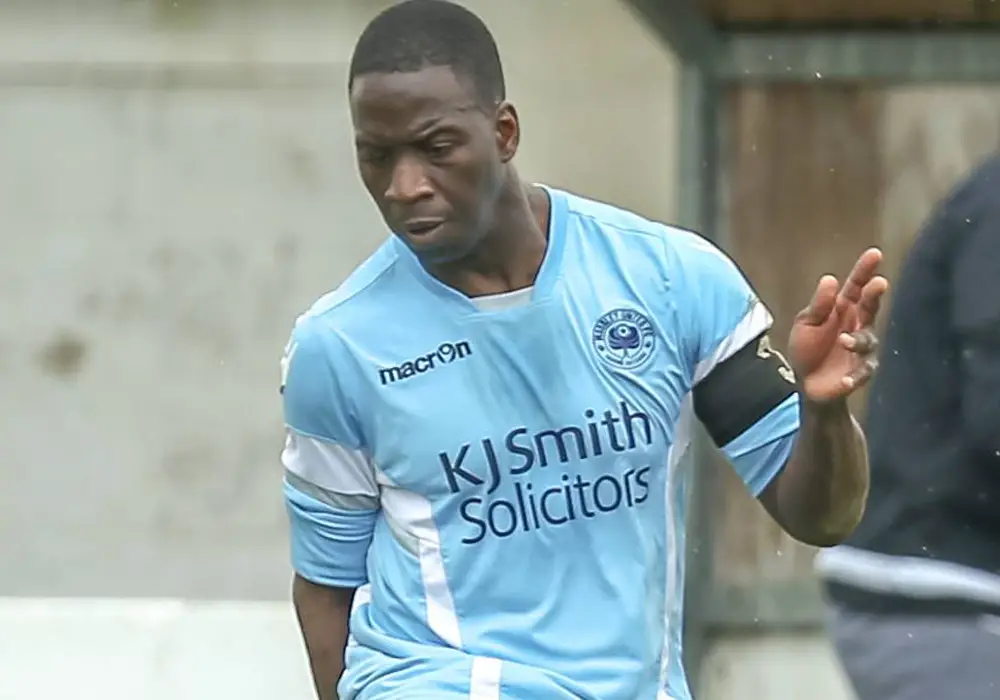 Reading City
In: Calam Gallimore
Wokingham & Emmbrook
In: Tayte Brown
Hellenic Premier
Brimscombe & Thrupp
In: Yacine Benchikh
In: Adam Clatworthy (signed from Malmesbury Victoria)
In: Dean Francis
In: Jamie Underwood
Fairford Town
In: Andrew Sandall
Holmer Green
In: Bailey Page
Longlevens
In: Zachary Drew
Shrivenham
In: Liam Walters
Wantage Town
In: Nick Thorne
Division One West
Clanfield 85
In: Luke Archer
In: Enrico Marcucci
In: Arie Peursum
Malmesbury Victoria
In: Jonathan Wilkins
Out: Adam Clatworthy (departed for Brimscombe & Thrupp)
New College Swindon
Out: Liam Walters
Newent Town
In: Fred Taylor
Tytherington Rocks
In: Charlie Cooke
In: Joshua Jones
Division One East
Abingdon Town
In: Gareth Tucker
Burnham
In: Jack Baldwin
Out: George Belcher
Out: Tom Kemp
Chalvey Sports
In: Charlie Evans
In: Joseph Moore
Chinnor
In: Samuel Holloway
Holyport
Out: Charlie Evans
Penn & Tylers Green
In: Samuel Walter
%CODEfooter%