Two brothers who've represented multiple clubs across Berkshire are hoping to get a chance on the international stage.
Harry and Charlie Oakley are bidding to join up with the Sri Lankan national team for the forthcoming Asian section World Cup Qualifiers against North Korea and South Korea in March.
The Sri Lankan side, ranked 203rd in the FIFA World Rankings are bottom of Group H in the second round of qualifiers in Asia after five games. The group includes leaders Turkmenistan, the North and South Korean sides and Lebanon.
Speaking to Football in Berkshire, Harry, 29, said: "Quite simply it's a now or never moment for us. They can't qualify for the World Cup now but have two huge games against North and South Korea at the end of March. Not many semi pro players can say they've played in a World Cup Qualifier."
Familiar faces
Harry, and 27-year-old Charlie – who qualify to play for the South Asian country through the late grandfather – will be familiar to Berkshire non league fans following spells at Sandhurst Town together in the Hellenic League. Harry had a short spell at Bracknell Town in the 2012/13 season while Charlie is a two-time Uhlsport Hellenic League Division One East golden boot winner with Woodley United and Sandhurst.
Both now play for Farnham Town in the Cherry Red Records Combined Counties League with Harry appearing on Talksport radio on Wednesday to put forward his case.
With Farnham travelling to Jersey on Saturday for a Combined Counties League Division One clash at table toppers Jersey Bulls, it could be the first few steps on the road to international football.
International football in Berkshire
If the Oakley's do make their international bow, they won't be the first with Berkshire connections. A number of players who've played in the county have England honours at various levels including Sam Barratt, Ascot United's James Richardson and both Mitchell Parker and Liam Ferdinand.
Former Bracknell Town and Thatcham Town striker Gavin James made his debut for St Vincent and the Grenadines in a World Cup Qualifier in 2015, Abingdon United until recently were fielding a current Gibralter international and Hellenic League Westfields have fielded former Welsh international defender Ryan Green.
In March, The Guardian ran a piece on six Londoners who were turning out for Montserrat in the Caribbean Gold Cup including three who played for Maidenhead United at the time in Adrian Clifton, James Comley and Dean Mason. The full article is here.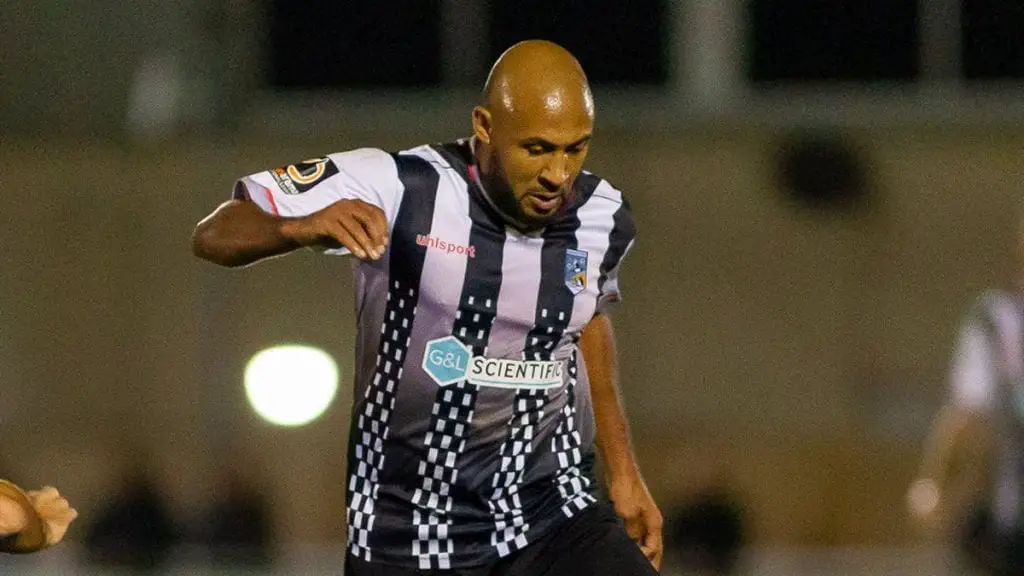 The Oakley's attempts also brings to mind the terrific book, Up Pohnpei released in 2013 by Paul Watson, based around the idea of he and a friend finding the worlds worst national team, becoming naturalised citizens and ultimately win an international cap. Trust Football in Berkshire when we say it's an incredible book that becomes so much more than that brief description we've written! You can buy it here.