Reading FC Women captain Emma Harries was back in England action this week as she started for the Lionesses u23s in a 4-1 win over Belgium at Tranmere Rovers.
Harries played 60 minutes before she was replaced by Leicester City's Molly Pike as goals from Missy-Bo Kearns, Angela Addison, Anna Patten and former Reading team-mate Kiera Skeels earned the win in front of a 1,300 strong crowd.
Harries played 71 minutes in the previous fixtures – a 0-0 draw with Spain at St George's Park.
Kiera Skeels on the scoresheet
She may now be a Charlton Athletic player, but we haven't forgotten Kiera Skeels. Especially when she pops up with a goal for the Lionesses under 23s.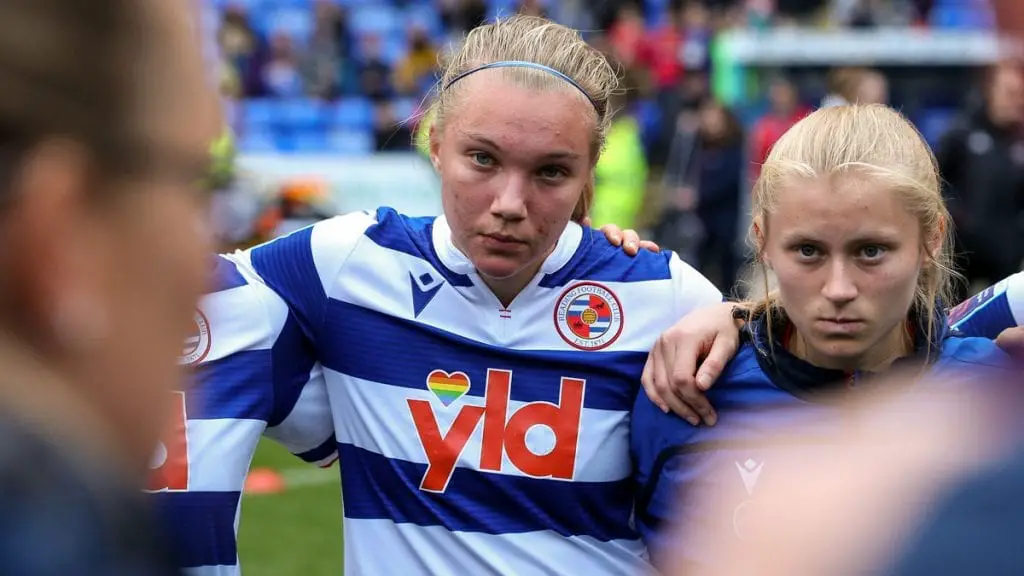 The defender was on the fringes of the Reading first team but made the move to Charlton in 2021 after a loan spell with Bristol City and on Monday night she popped up with England's fourth goal in a 4-1 defeat of Belgium.
The report says: "There was still time for Kearns to see a shot cannon back off the crossbar in the 87th minute, before the evening was rounded off in the last minute when Skeels nodded home Pattinson's free-kick from the right to seal a memorable end to the month for Marley and her squad."
Harries herself should be back in action for Reading against Tottenham Hotspur on Sunday when the Royals head back to Brisbane Road for an FA Women's Cup Fifth Round tie. All the forthcoming fixtures and results are here.