There have been few home comforts for Reading City so far this season but it hasn't stopped the Combined Counties League Premier Division North side enjoying a solid start to the season.
Manager Simon Johnson's side have yet to play a home game with 'the luck of the draw' and Reading Festival conspiring to keep the Cityzens away from the Rivermoor until the 6th September.
Johnson's side might be out of the FA Cup despite an impressive win over Highworth Town in the Extra Preliminary Round but progress has been made in the FA Vase and Berks & Bucks County FA Cup already.
The Vase campaign began at 'old friends' Longlevens with Johnson saying: "It was a good game at Longlevens. It always has with them and they're a good bunch. I think we were quite dominant in the game. We missed a couple of big chances but we were comfortable.
"That's how we're trying to be this season. Working at being comfortable in games."
The Cityzens move on to only a third league game of the season but one that has so far yielded maximum points: "Wembley will be a tough test on Saturday, but it's hard to know what levels all the clubs are at. We've only played two league games. From what I have seen they aren't too different from last season but it'll help us understand a bit more where we are.
We got good people in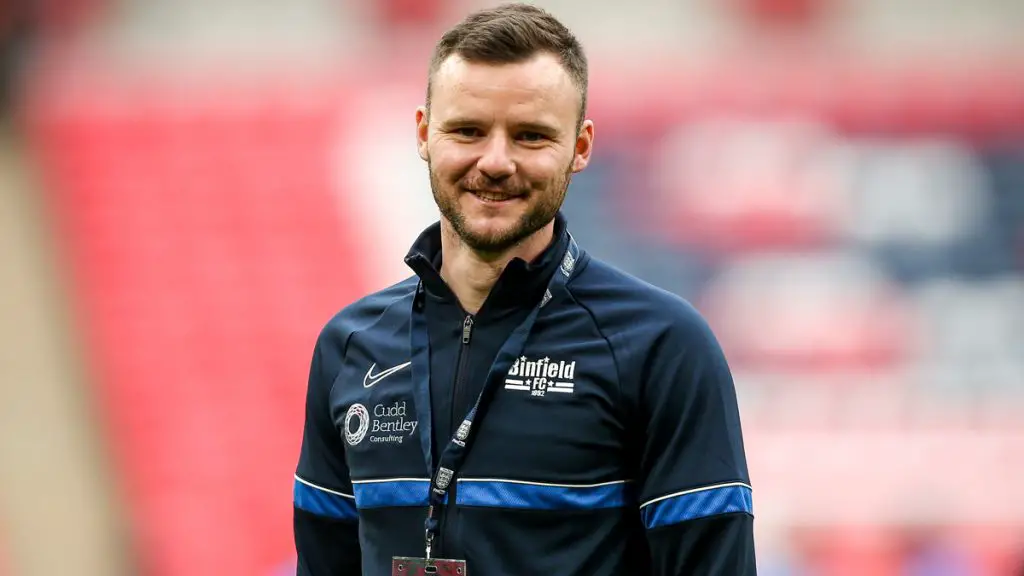 Reflecting on a good bit of summer business, Johnson said: "We recruited well in the summer. We got some good people in. Phil Veal for example has been immense since coming over from Binfield. Joel Valentin is another one and James Smith, a defender who's come across from Badshot Lea.
"We've also got Eddie Lee on dual registration with Binfield. these guys are good, experienced characters to have around.
"The teams come together a bit quicker than I expected. The bonding can sometimes take a bit of time but we've hit the ground running. It's been good so far and I've been enjoying it."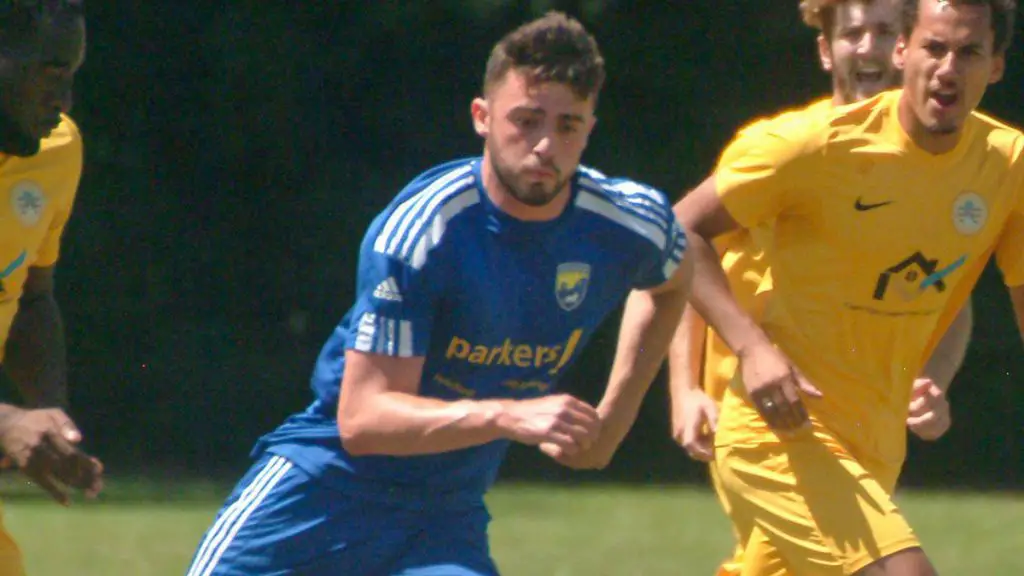 Players coming in though isn't the only part of the Cityzens 'philosophy' with plenty of young talent on show: "We've got Tyler D'Cruz back as well. Sent off in the opening FA Cup game meant we lost him for three games but he came back and scored a hat-trick against Wallingford & Crowmarsh. The team sort of picks itself at the moment but we'll keep on bringing youth through and giving young players a chance. that's what we want to do.
"It's been weird not playing at home though. I suspect we'd have been at home on Bank Holiday Monday had it not been the Reading Festival weekend, but we've just been drawn away in all the cups so far, FA Cup, FA Vase and the County Cup and we've been drawn away in the Vase again."
Reading City face Wembley on Saturday in the Combined Counties League before a home tie with Sheerwater in the Cherry Red Records Premier Challenge Cup on Tuesday. All the latest fixtures and results can be found here.