New Chalvey Sports manager Darren Purbrick is entering uncharted territory this season, not only with the club but in a personal capacity as he steps up to his first senior managerial role with the Stabmonks.
For Chalvey, they remain at step 6 but the summer reshuffle means the club are now competing in the Cherry Red Records Combined Counties League Division One with fellow Berkshire sides Woodley United, Langley, Berks County, Sandhurst Town and AFC Aldermaston.
Football in Berkshire had a chat with Darren ahead of the clubs first game at Kensington & Ealing Borough on Saturday, here's everything he said:
It's been a tough pre-season, we've purposefully played sides from step 4 and 5 like Binfield, Bracknell Town, Ascot United to test ourselves, we won one, drew one and lost four which was to be expected for me.
We've brought in some experienced lads, Harry Oakley from Farnham Town, Tom Cooper from Penn & Tylers Green, Hamilton Bowler and Omar Salih who comes to us from Hilltop as well as a couple of players that were with me at Woodley United.
I was left with only four or five when I took over, they were playing for Matty Young so I understand that.
We've got a new goalkeeper, Matteo Giacobbe has pushed himself up a level to Beaconsfield Town where he'll be around the first team at step 3 and we've got in Neil Sanneh who's been outstanding this summer.
I've also got forward Paul Rake and we've got Jamie Connor, though I've got to get him fit!
Adam Barnard is now my assistant and I feel confident going into the season. Our aim is the top 6 and I think that's something that's achievable with the players we've got together.
The ground move has helped us both in a financial sense and with some stability. Burnham are looking to open up, they've got a new artificial pitch and a modern ground. It looks like East Berks League Britwell will play a few games there as well.
Ironically a few of the players we lost this summer, have gone over to Britwell!
We really hope this is a long term relationship and groundshare we're building with Burnham.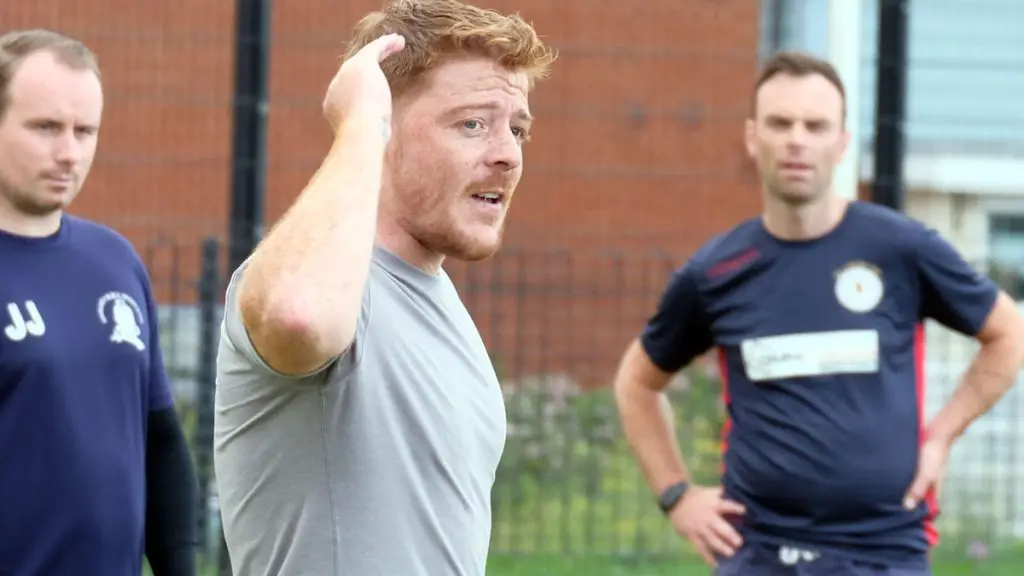 It's been a good pre-season though, obviously, people look at results but we've had players out finding sponsors for us, Luke Axton-Hall is signed on and his business has bought and sponsored all the tracksuits.
In terms of other teams, Kensington & Ealing Borough who we've got on Saturday, I think will be one of the favourites so it'll be a good test for us to find our level in a new division. We've got a lot of players who've played Combined Counties before so they know what some of these teams are about.
For me, it's my first full season as a manager in senior football having previously been an assistant with Jon Laugharne at Finchampstead and Woodley and then Matty here at Chalvey.
It's incredibly complimentary that the chairman Scott Young has put his faith in me to lead the club after seeing me here as an assistant. I've known Adam since he was a kid and we both know players at this level so we've got a really good knowledge of what's ahead.
I'm really looking forward to it, the geography is great, I think our furthest away games are at AFC Aldermaston who play at Thatcham and Wallingford Town.
As I said I'm expecting Kensington to do well, but also hearing about Hilltop and London Samurai as well as Wallingford who I don't think will be too far away.
Listen to the Combined Counties League preview with Rob Davies, Abi Ticehurst and Tom Canning below, or search Berkshire Football Stories on your favourite podcast app.