AFC Aldermaston had a terrific first season back in the Uhlsport Hellenic League Division 1 East after applying for promotion from the Thames Valley Premier League last summer.
A bit of a surprise package, the Atomics eventually finished 7th winning 12 games in their first season back at step 6 since 1986.
We spoke to first team manager Kieran Jennings about how the season went, and how the Atomics squad is shaping up for the 2017/18 season.
Hey Kieran, thanks for taking the time to talk to us, how is the close season shaping up?
It's looking positive at the moment. We have held 1 to 1's with all our players to get some feedback about last year and how we can improve going forward. We've identified that we need about 4 or 5 players to come in and help us kick on and we are progressing really well in getting them in to the club.
You were promoted to the Hellenic after finishing 7th in TVPL, were you surprised by how well the season went or was it a case of being well prepared?
We knew we had a decent team coming up but were a bit concerned about the depth of our squad. However our recruitment was good last year and although we lost 5-1 to Penn & Tylers Green on day one we were certainly competitive and that gave us encouragement. We had an internal target of getting 8 to 10 wins and we exceeded that and in truth were disappointed to not finish higher.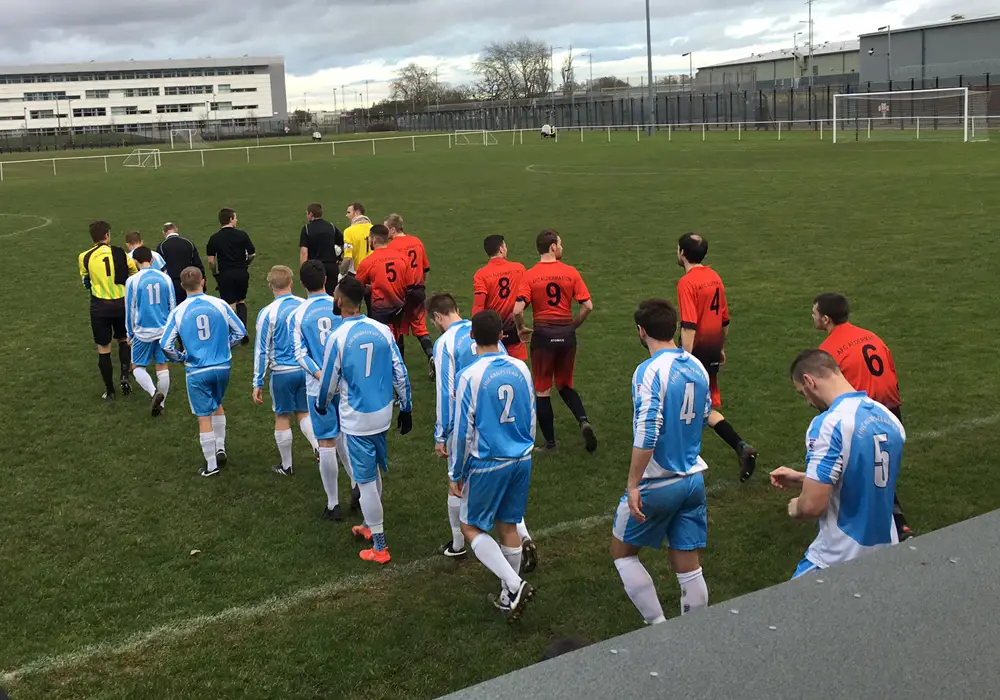 Are there ambitions for the club to win promotion to the Premier Division? There are obviously considerations around the ground and what you are able to do in certain time frames – but could you go up if you were in that position?
Our ambitions are to get as high up the pyramid as we can. We have the designs for a stand and are looking at other ground improvements too to enable us to meet higher standards. This year is about improving standards on the pitch though rather than thinking of the Hellenic Premier.
Looking back on the season, what's the one thing you would have improved and what do you think the team did very well?
We needed to be better at managing games when we were in a good position and not let leads slip. We lost too many games from winning positions really. We tried to play positively in every game and we always had a goal threat so were competitive in every game. We had a good team spirit too.
How will losing Dan Smith affect the side?
Dan will be a massive loss as not only was he a top keeper but a fine captain. He set standards in the dressing room and winning this years Players Player of The Year shows how highly he was thought of. We didn't want to lose Dan so he will be joining our staff this year and we have a couple of keepers with us at the moment with real potential
Related: Aldermaston goalkeeper Dan Smith to retire
Last one, any particular player have high hopes for next season?
We have a few players who I think can shine this year. Joe Cummuskey came in half way through last season and was very impressive at centre half. Karl Hanks is a very exciting player who is capable of match winning moments and we have Kai Parton-Edey who scores great goals but just needs to add the tap ins to make an even greater impact. We have some very exciting possible additions too but we will keep those under our hats until they can be registered.
We've setup a new WhatsApp group allowing you to debate the local football issues with like minded individuals. You can find out how to join it here.