It took second half goals from Mickel Platt and Perry Coles but Bracknell Town secured their place in the hat for the FA Cup First Qualifying Round draw on Monday with a 2-0 win at Combined Counties League Premier Badshot Lea.
The hosts, managed by former Robin Gavin Smith but without new signing Carl Davies, held Bracknell until the break but Platt opened the scoring after the restart from a Dan Bayliss cross and substitute Coles, on for Joe Grant made it safe in the final 10 minutes.
Hellenic League Windsor were minutes from a penalty shootout at Southern League Wantage Town after Adam Kirby had given the Royalists a seventh-minute lead and a Billy Montague penalty sent them in 2-1 up at half time after a 21st minutes Freds equaliser.
Ryan Knight scored the home sides first equaliser, and got their second, again from the penalty spot and it was heartbreak all round for Windsor when Kai Mahon netted the winner in the 87th minute as the Freds ran out 3-2 winners.
Disappointment for Thatcham Town in their first competitive game of the season, the Kingfishers suffered a 5-1 defeat at home to AFC Dunstable with on-loan Conor Lynch scoring a consolation for Thatcham from the spot.
The final Berkshire FA Cup tie saw Binfield demolish Southern League AFC Totton at Hill Farm Lane, new signing Ollie Harris scored twice, captain Sean Moore also got two – one in the opening 20 seconds of the game, the other an audacious 25-yard lob that will probably go down in folklore as 30 – and centre back Liam Gavin with the other. Read Dave Wright's full report of the encounter here.
Talking of remarkable games, in the Cherry Red Records Combined Counties League Premier Ascot United survived Calum Ferguson's 15th minute red card to beat Colliers Wood United 5-2 at the Racecourse Ground.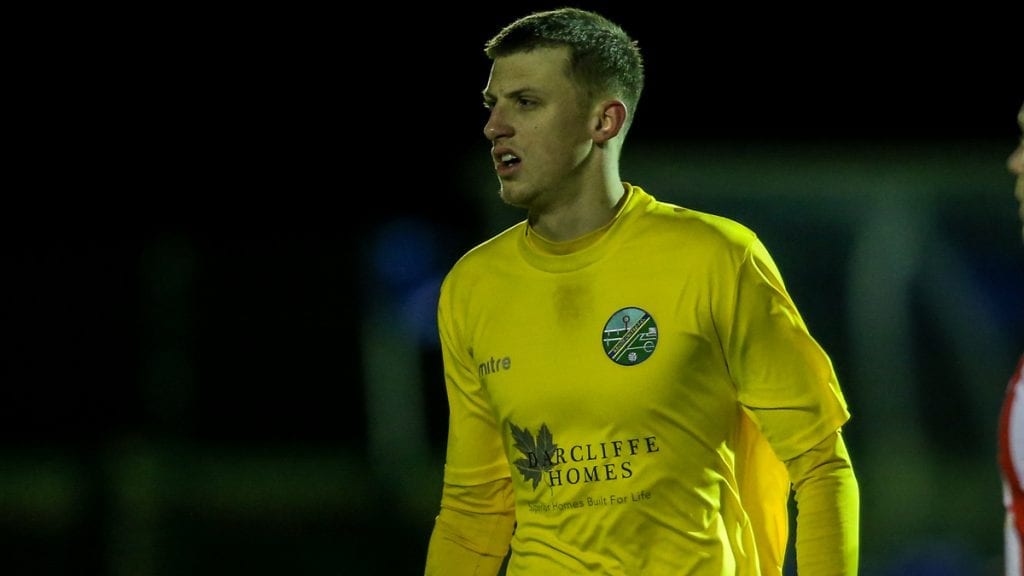 All the goals – three for Aiden Higgs and two for Harry Laflin – came in the second half and were all the more remarkable for the fact the Yellamen went 1-0 down after the break. The full report is on the Ascot website here.
In Division One, Eversley & California pulled off the result they threatened in the previous Saturday's home draw with FC Deportivo Galicia when they beat Bedfont & Feltham 3-1 at Fox Lane. The Boars were a goal down in the first half when Lewis Robson levelled and defender Connor Allston converted a free-kick on the half-hour. the win was made safe in the last 15 minutes when Ross McKernan scored from Joe Pantony's cross.
Less good news for Sandhurst Town who, as well as now searching for a new manager, are still looking for a first win after suffering a 6-0 defeat at home to Epsom & Ewell.
Great starts in the Uhlsport Hellenic League Premier Division for Reading City and Virginia Water, both sides picking up wins – City on the road at Lydney Town and Waters at home to Tuffley Rovers.
Alfie Grant and Mo Davies put City 2-0 up after 15 minutes and substitute Will Okine-Peters made it 3-0 with 15 minutes to go before the home side pulled back a consolation with five minutes left of the clock.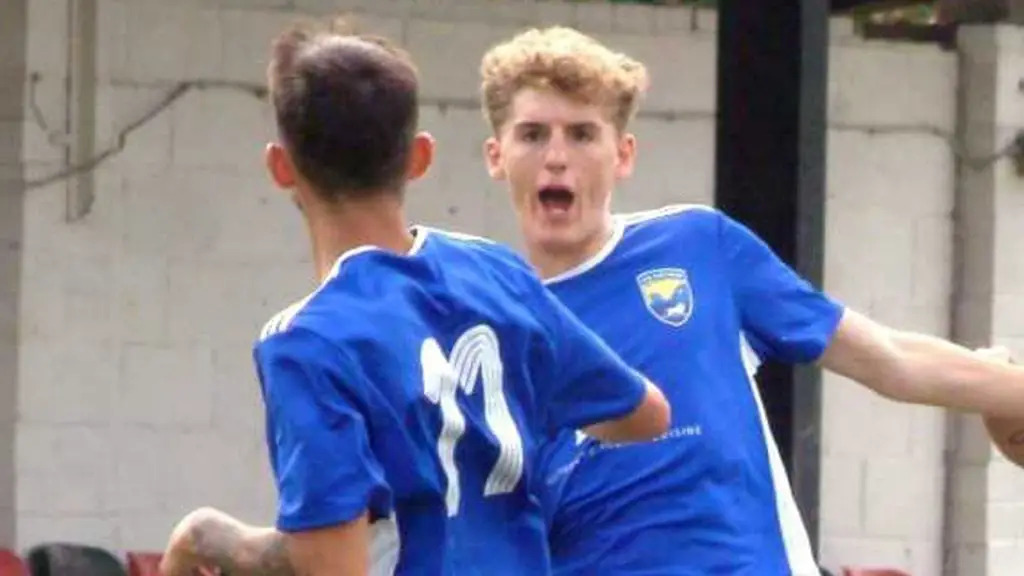 Virginia Water's opening win came courtesy of a Dale Wright goal in a 1-0 win against Tuffley.
In Division One East, Holyport laid down a marker with a 3-0 win at home to Thame Rangers. Port's goals came from Andy Forisky, Liam Bradley and Dan Rapley, though they had to deal with a red card issued to Jack Woodbridge.
Wallingford Town got things going with a bang at Chalvey Sports, winning 3-1 courtesy of a Lawrence Aitchison double and a third from substitute Chris Hood while Conrad Joseph got the Stabmonks goal.
Woodley United's season though didn't get started the way anyone would have wanted, going down 5-1 at Abingdon Town despite the Kestrels scoring first after two minutes through Kallum Patrick.
You can read full reports of Wokingham & Emmbrook vs AFC Aldermaston here, and Langley vs Abingdon United here – both fixtures were played on Friday night.
Emirates FA Cup Preliminary Round
Badshot Lea 0-2 Bracknell Town
Binfield 5-1 AFC Totton
Thatcham Town 1-5 AFC Dunstable
Wantage Town 3-2 Windsor
Uhlsport Hellenic League Premier Division
Lydney Town 1-3 Reading City
Virginia Water 1-0 Tuffley Rovers
Cherry Red Records Combined Counties League Premier Division
Ascot United 5-2 Colliers Wood United
Uhlsport Hellenic League Division One East
Abingdon Town 5-1 Woodley United
AFC Aldermaston 0-5 Wokingham & Emmbrook (Friday 11th)
Chalvey Sports 1-3 Wallingford Town
Holyport 3-0 Thame Rangers
Langley 1-2 Abingdon United (Friday 11th)
Cherry Red Records Combined Counties League Division One
Eversley & California 3-1 Bedfont & Feltham
Sandhurst Town 0-6 Epsom & Ewell