At Football in Berkshire, we aim to highlight the great and the good of the non-league, women's and grassroots football in the county, but until now one of the key components of our success probably hasn't gotten quite the credit they collectively deserve.
We remain a non-profit site run by volunteers to promote the great game local to us. That doesn't mean we can't do more, and hopefully, this is a step in the right direction.
As a blog, news site or whatever you see us as, words are important, but more than that it is the pictures that really make this site 'sing' for want of a better word and we've been very fortunate to have been able to rely on some very talented contributors since we were founded in 2016.
Those photographers spend thousands and thousands of pounds on equipment, risk flying footballs and the British weather to get the snaps that are visible to you on this site day in and day out, and we felt that actually, we could and SHOULD do better by them than a credit in the pictures byline.
So with the help of Philip Benton (@philipbenton), we started sketching out ideas of what we could do and that became our Authors & Contributors project that you now see on our website.
Developed with the help of our friend Andrew Spiers, the man behind Lens Digital, we've rolled out a series of initiatives that greater highlight what our brilliant photographers do and hopefully ensure they can make a little bit of money for their endeavours.
Phase 1
First up, we launched a Contributors box at the bottom of our articles that allowed readers to connect with the relevant photographer who's pictures are used in any article. View their galleries, buy photos or better still, buy them a digital coffee.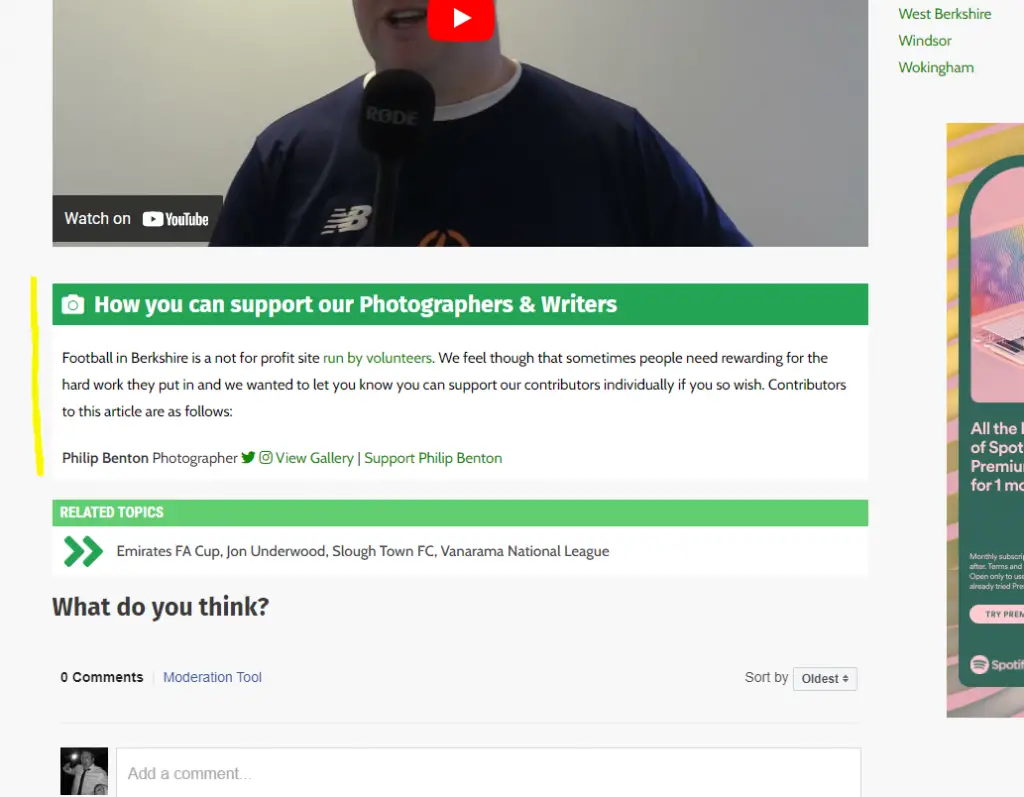 Phase 2
The next thing was to get their names in the article byline next to the author which was launched two weeks ago. These are all clickable and go through to a profile page where you can find out more about the photographer.
Phase 3
Finally, we have just completed work on formatting those profile pages so that they really stand out.
Thanks for taking the time to read this, thanks to our photographers for their continued support and next time you see a great image on our site, perhaps you could send a couple of quid the photographers way?