Football in Berkshire's Women's Football correspondent Abi Ticehurst takes a look back at the 2019/20 season, speaking to representatives of every Berkshire club.
Answers to her big questions from manager Jamie Stead and centre back Laura McGiveron of Thames Valley Counties Women's Football League side Mortimer Ladies.
What's the best thing about playing/working for the club? 

Jamie – Simple, the atmosphere and relationship within the team. Our team is like a big family. Everyone has the right attitude and we all bounce off of each other very well. Certainly makes my job as manager easier when you have a great group of ladies like ours. 
Laura – The best thing about playing for the Mortimer is the togetherness of everyone! We all get along and have a laugh. Playing also allows me and some of the other mums to have some me time rather than work and being a mum (even though the club is very family orientated and all the kids are normally supporting on the sideline) and get some exercise in.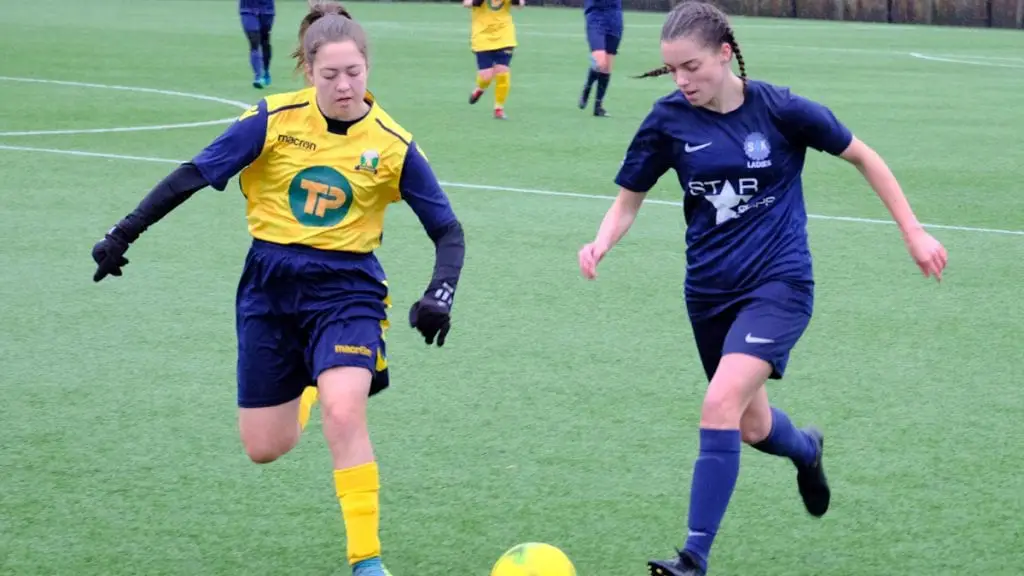 What's been your favourite moment at the club?
Jamie – Overturning the only team to beat us in the league this season. Travelling to an away game during Storm Dennis was never going to be easy, but the girls played the game of their lives, and came out with a very comfortable 2-0 win. The mindset, the battle, the teamwork – the best game we have played by far. 
Laura – My favourite moment must be the improvement our team has made and how far we have come. I believe this is due to the clubs family and our enjoyable events like our Xmas party and secret Santa with the banter flying round. 
What are you doing during this extended break to keep yourself on top of your game both on and off the pitch? 

Jamie – I would love to say I'm taking time to relax and enjoying my weekends. But I'm not. I have been planning endless training routines so we can crack on as soon as we are back for the new season. Aiming to pick up where we left off! Off the pitch, we are doing team quiz nights, challenges and trying to carry on as normal. 
Laura – We as a team are all keeping in touch via our what's app group, taking part in the football toilet roll challenge and doing a team quiz via zoo. I have been completing a vertical workout 3 times a week and kicking the ball around in the garden during the break until we can play again.
Team name: Mortimer Ladies
Year established: 1934
Home-ground: Alfred Palmer Memorial Field
Manager & Coach: Jamie Stead
League & Division: Division 3S – Thames Valley Counties Women's Football League
Current table position: 3 of 10
Current squad size: 22
Games played: 13
League form: W – 8 D – 4  L – 1
Top goal-scorer:  Mel Saunders – 6 in 13 appearances
Biggest win: 5-0 vs Caversham AFC Women – 23.02.20 – TVCWFL
Biggest loss: 3-4 (AET) vs Wallingford Town AFC Ladies – 17.11.10 – Berks & Berks Cup
Fancy joining the team? Get in contact with Manager Jamie on jamie.stead3@gmail.com
Latest Women's Football Club profiles: