Tuesday night saw struggling Ascot United pull off a bit of a shock as they beat promotion chasing neighbours Bracknell Town 2-0 at Ascot Racecourse.
One of the key moments in the game saw Yellamen goalkeeper Lee Allen pull off a penalty save from the Robins Seb Bowerman – who really doesn't miss many from 12 yards.
The FiB match report on the night described United and Allen's performance as 'A defensive masterclass including an excellent performance from goalkeeper Lee Allen saw Ascot United pull off one of the shocks of the season'.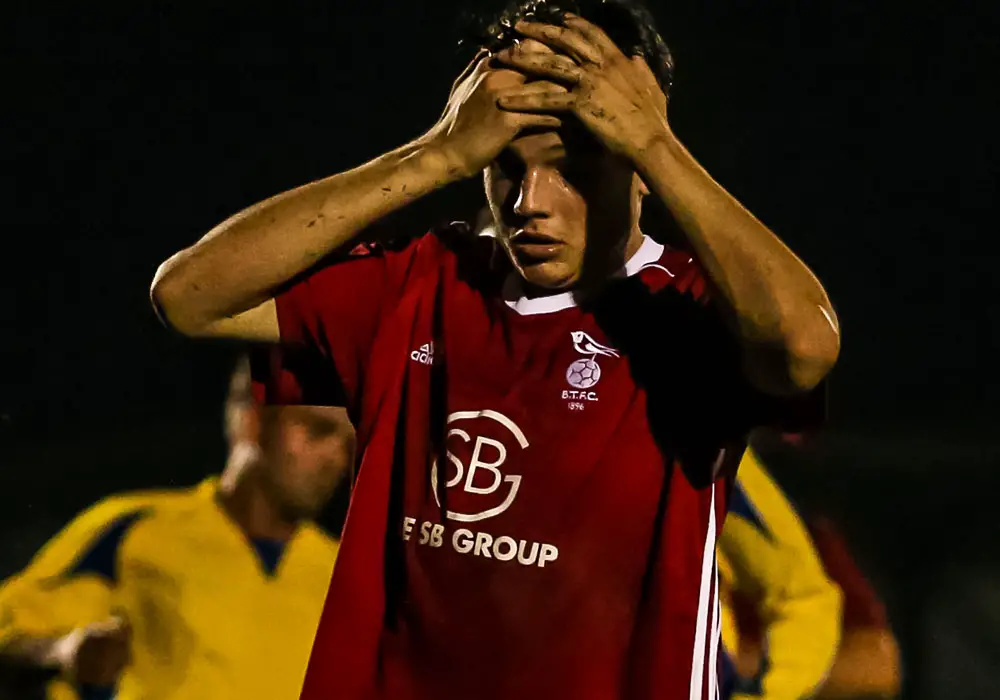 Both sides had a man sent off on the evening, the Robins saw centre back Joe Gater dismissed while United captain Rob Lazarczuk was dismissed for a late challenge on Bowerman.
You can see Allen's stop in the video above on what was an impressive evening for Neil Richards side.
Main image: Lee Allen by Neil Graham.
For all the latest local football news make sure you follow @fibracknell on twitter!