FootballinBracknell correspondent Darrell Freeland was on hand to live tweet the Berks & Bucks County FA Sunday Junior Trophy final between Whitegrove and P & I C United this morning – and captured some great images of the side celebrating their penalty shoot-out win.
Here's images from the celebrations after Levi Tippett scored the winning penalty in a tense shoot-out that saw Whitegrove lift the title.
Tony Hardy prowling the touchline
Lifting the trophy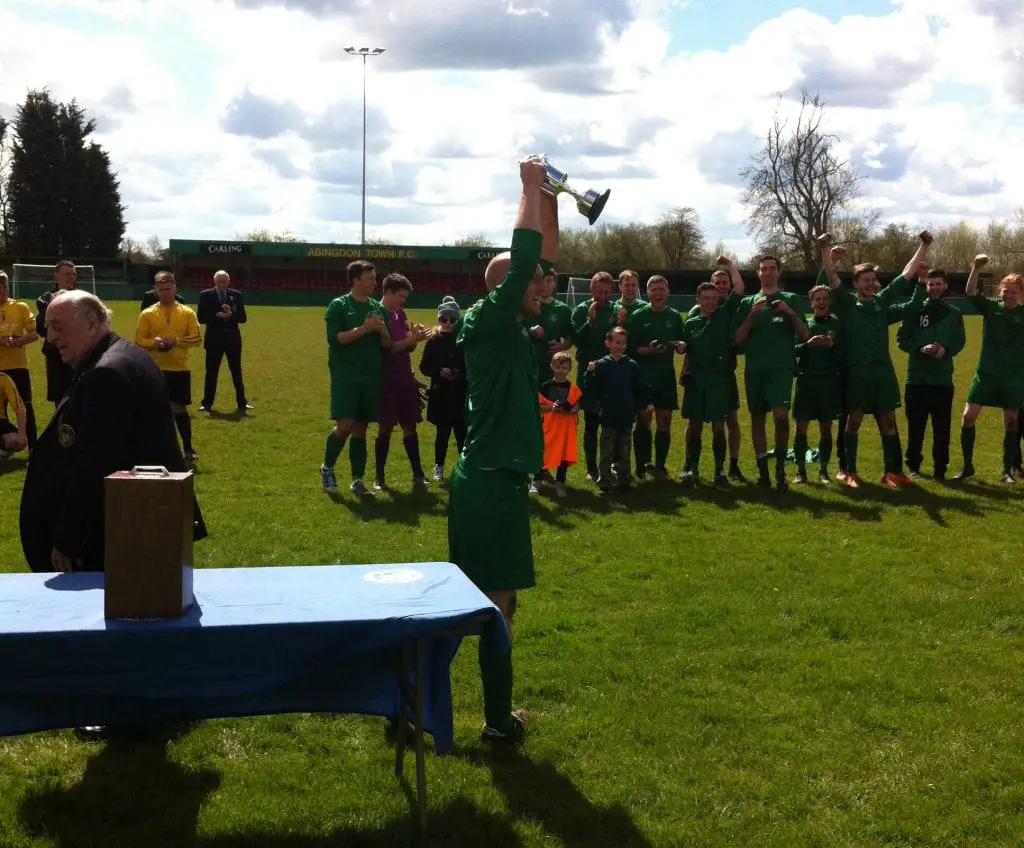 'Killer' with the cup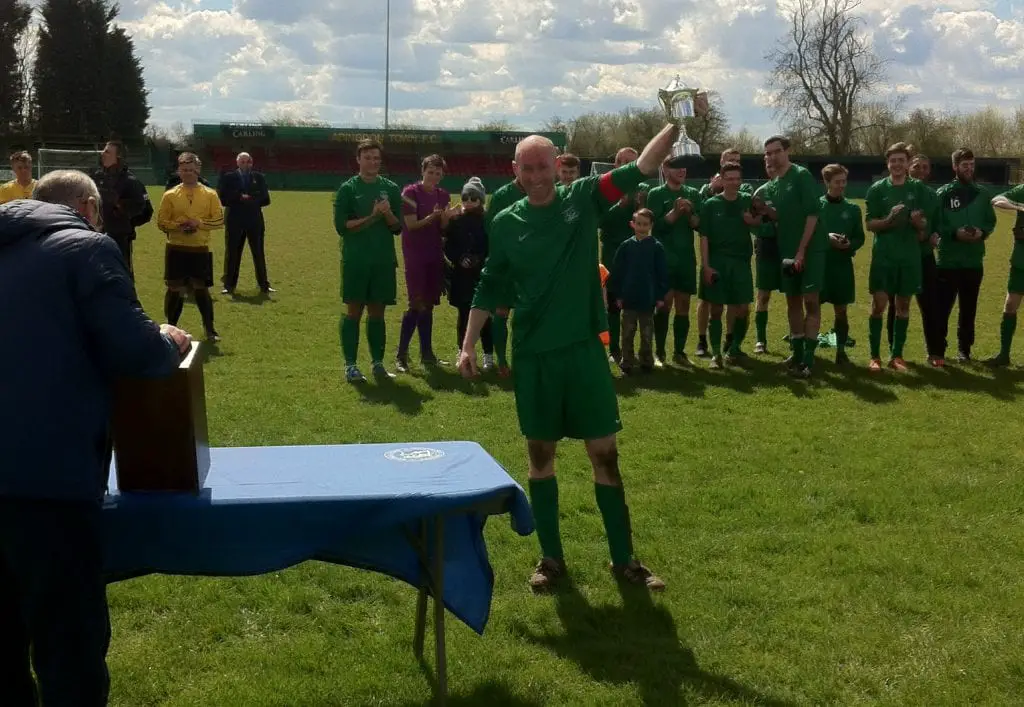 Penalty taker and penalty saver.
Levi Tippett and Josh Woodley.
Ben Poynter and Lee Kilmartin with the trophy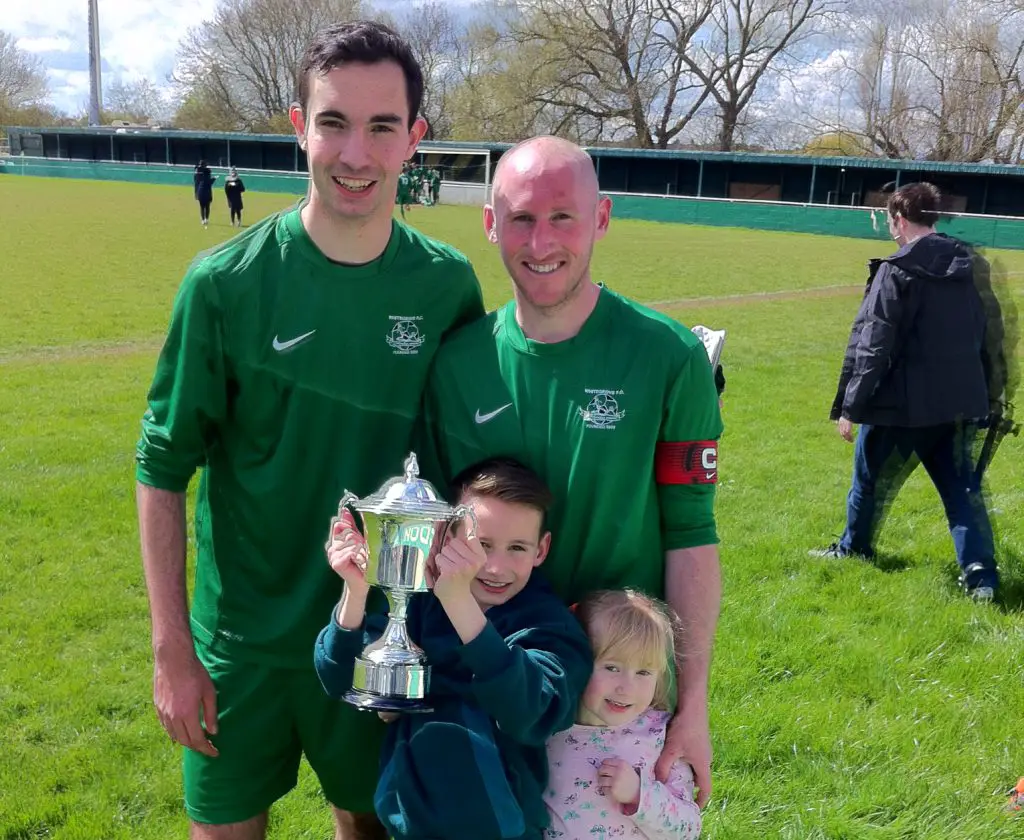 The champions