Binfield make the short trip down the A329(M) to Scours Lane on Saturday afternoon for the long awaited semi-final of the Reading Senior Cup against Highmoor-IBIS.
Scours Lane you may remember is the former home of Reading Town that Highmoor are moving into next season after vacating Palmer Park.
The good news for Binfield is that they have a couple of players back, the bad news.. they have a number on holiday – given that this game is a full 26 days after the Moles last tie that is probably understandable.
Here's what to expect..
JJ could be back for Moles
Binfield boss Roger Herridge should have forward Jemel Johnson back and available after the pacy striker missed a good part of the end of the season with injury.
Johnson was the clubs second highest scorer after Liam Ferdinand this season with 15 from 31 games, and the former Windsor, Thatcham and Hungerford man will want to finish his fourth season at Hill Farm Lane on a high.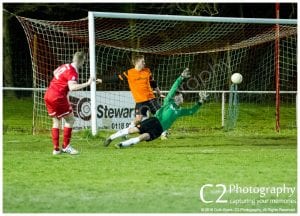 Sun, sea and.. wait the football season isn't over?
Unfortunately for Herridge, he will be missing Jack Broome, Michael Walton and Carl Withers through holiday, while Danny Horscroft is thoughtlessly raising money for charity on a bike ride.
Which Highmoor will turn up?
IBIS's form at the end of the season was a far cry from the side that finished runners-up in the league during 2014/15. Their record during the final eight games read: Won 2, Drawn 2, Lost 4. The four defeats included a 7-1 thumping at then relegation threatened Ardley United.
The Reading side do have a number of players dual registered with Southern League Marlow who's season is over, and you would expect a number of these to be available.
Reserves to the fore
With a final at Madejski Stadium at stake, Herridge will put faith in several reserve team players – high on confidence after their Fielden Cup win – with Tom Adams, Callum Carlisle, Luke May and Jamie McCarthy all expected to play a part.
Henley await
Hellenic League Division 1 East Henley Town await in the final after they beat Westwood United 3-2 on Thursday night.
https://twitter.com/RdgChallengeCup/status/730996193975640065
What do we reckon?
Binfield have the upper hand against their Reading neighbours in three meetings so far this season. The Moles have won two (4-1 and 6-0) while Highmoor have won one (2-0).
In JJ and Liam Ferdinand Binfield have serious goal threats but Highmoor should be strong compared to their end of season run-in. If Roger Herridge's side can get the first goal then we'd fancy them to hold on and make the final.
Main image: Jemel Johnson by Colin Byers.
%CODEfacebook%