The following is a press release sent to us from the newly merged Bracknell Town Junior Football Club and Bracknell Athletic.
An exciting announcement to make that is a positive step forward for football in Bracknell Community.  How does a "BRAND NEW CLUB" for youths and adults sound?  Exciting I hear you say!
For many years there has only been a few clubs in the area to choose from but thanks to Chris Lancaster (formerly FC Bracknell and current Bracknell Athletic Manager) and Hemi Mistry (formerly Bracknell Town Junior FC and Bracknell Football Award nominee) this is no longer the case………
They have merged together to start a new club for ALL ages and abilities with a positive look into the world of youth football and a fresh approach to the meaning of "grass roots" football.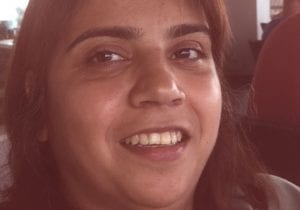 Chris decided earlier in the year to come away from FC Bracknell and start a new Under 14's team for next season, he already ran a men's team in the Sunday League and thought to himself if he could raise enough interest to form the new team he would umbrella them under the men's team, he put the word out on Social Media about the need for player for his "potential" new team from which he received a good response, he had to turn some away mind as they were not the right age brackets which was unfortunate but at that time he was looking for the under 14's not knowing what was just around the corner…….
Not long after putting this out he was informed that there was another local club looking for options on how to move forward themselves, following this up he met with Hemi (quite a few times) and discussed how they could help each other, it was from these meetings they both decided to join forces and launch BRACKNELL ATHLETIC FOOTBALL CLUB.  From the off they made it clear what they were looking for and both agreed it was something different to offer the community ………..something committed, passionate, fun, transparent and ambitious.
A few months later and they have a combined committee, 11 youth teams and 2 adult teams all committed and ready to start the new season this includes Chris's current men's team and U14's team which he started out to achieve also Carol Checkley's successful girls teams (former BTJFC)……..
They also now have the ability to offer places for ALL ages, so if this is something you want to know more about or be part of please contact the below contacts:
Hemi Mistry – hemi.mistry@bracknellathleticfc.co.uk – (mobile: 07976376126)