When thinking about what to write over the Christmas period, particularly ahead of the New Year it's difficult to get away from 'best of the year' lists.
So that's what we're going to do here, but we want your suggestions for inclusion as well which you can do via the comments system below or on twitter here using the hashtag #fibbest.
I should add that while this article is written in the third person, the opinions are those of me – Tom Canning – from what I have seen this season.
I'm hoping to persuade Darrell to add his own suggestions later today.
1 Adam Cornell (Bracknell Town)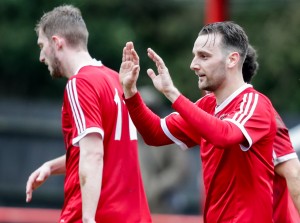 Had a slow start to his second spell at Larges Lane when he rejoined the Robins in November 2015 but hit a brace against Lydney Town (only his second and third goals since joining) in a 4-4 draw on the 20th February and went on to score a further 18 goals (21 in total) in the remaining months of the season – a huge factor in Bracknell remaining in the division.
Has continued that form into the 16/17 season with 29 goals in all competitions making it a total of 49 in 2016 with one game still to play!
2 Luke Hayden (Binfield)
Admittedly only half a year as a Binfield first team player, but what an impact Hayden has made.
Made his debut off the bench on 3rd November in the League Cup and scored in his second appearance for the Moles – the third in a 3-0 win over Highmoor-IBIS.
Still eligible for the clubs Allied Counties youth side, Hayden has combined six appearances and eight goals for John Polston's side with a first ever senior hat-trick against Flackwell Heath in the Hellenic Premier (off the substitutes bench in the 31st minute) and seven senior goals in 12 appearances – eight off the bench.
3 Michael Herbert (Woodley United)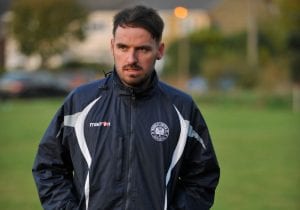 I wanted to include a manager – and Mark Tallentire absolutely deserves a mention here for the work he's done at Bracknell Town – but I wanted to include Michael Herbert who has in four months turned Division 1 East Woodley United from no-hopers (bottom of the table in two of the last three seasons) in to arguably title favourites.
We would expect them to be in the Hellenic Premier next season assuming the Scours Lane home remains in place, and he's done it while fostering a team spirit that has yielded some of the biggest stories on FiB since we launched including the Fresh Prince, our Justin Bieber loving double act and all the while, on the occasions I've met him a bloody nice bloke.
Honourable mentions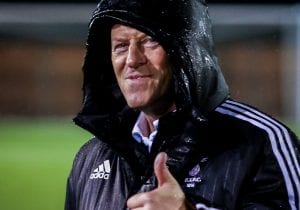 It's not easy making a list, and leaving people out. As I mentioned above – Mark Tallentire deserves all the praise in the world for turning a Bracknell Town side struggling at the wrong end of the table into what we believe is a side destined for promotion this season while Jeff Lamb and Paul McGrotty have won trophies, taken in a Vase run and kept Ascot United going during one of the clubs toughest seasons of modern times.
And I couldn't finish off without mentioning someone from the ladies football I've had the privilege of managing this last year. It was late in September when I got a message from a player wanting to 'try out' at football – Loren Cardy has gone from 'never playing' 11 aside football to scoring four goals in eight games for Bracknell Town Ladies Development with a brilliantly direct style of play.
So, there we have it. What do you think about the choices? What are your nominations – let us know in the form below – or if you can't see it click here.
Main imageAdam Cornell (left) and Luke Hayden (right) by Colin Byers and Mark Pugh.