It's almost certainly too early to be talking about the Uhlsport Hellenic Premier Division title in September, but that's never stopped us before.
There are four stand out sides in the division so far this season – unsurprisingly made up from four of last seasons top six with Wantage Town there or there abouts.
Those four? Current leaders and the only side with a 100% record Highworth Town, second placed Flackwell Heath, third placed and unbeaten (one draw) Bracknell Town and fifth placed Thatcham Town.
We think it's fair to say this seasons champions will come from one of those four sides with only two defeats between them in a combined 37 games.
Editors note: Any supporters reading this thinking we are dismissing their club, we're not (and boy oh boy have we been wrong before). For the purposes of this article though we've picked what we think are the divisions best four teams.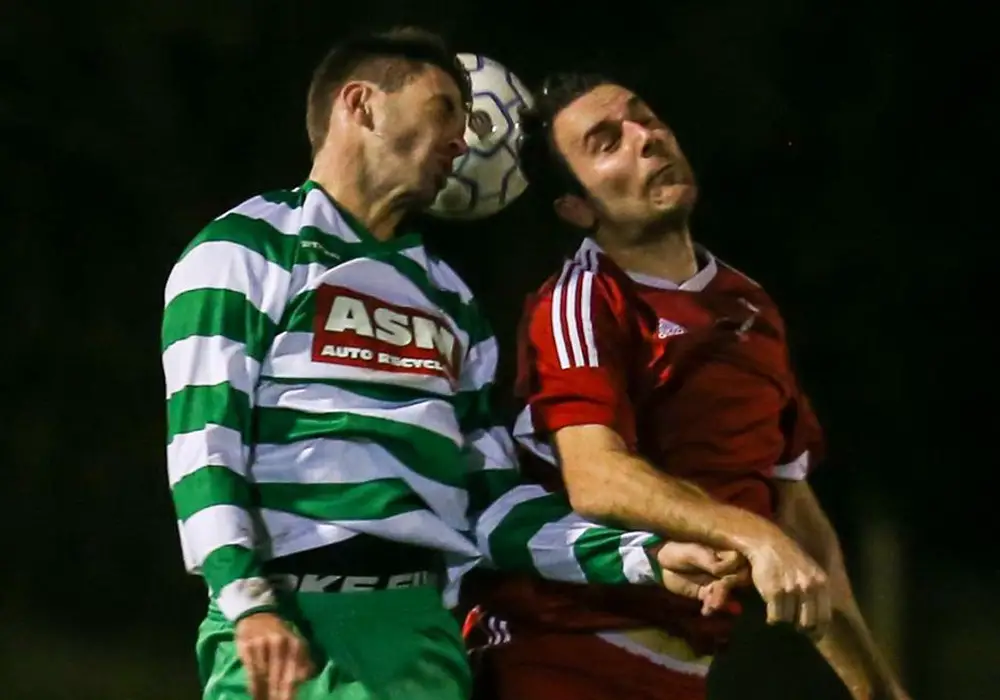 This seasons fight for the title could of course be even more intense with the distinct possibility that for one season only the top two sides could go up – read why here – we think that the ultimate champions will be decided based on the matches between those sides.
So here's the dates when they'll meet, put them in your diaries because if they are anything like the meetings of the divisions best sides last season you can expect goals, drama and the odd meltdown!
Here we go:
23rd September: Thatcham Town vs Bracknell Town
30th September: Flackwell Heath vs Highworth Town
3rd October: Thatcham Town vs Highworth Town
7th October: Thatcham Town vs Flackwell Heath
14th October: Flackwell Heath vs Bracknell Town (the Robins have already beaten Flackwell 3-2 at home this season)
28th October: Bracknell Town vs Thatcham Town
18th November: Flackwell Heath vs Thatcham Town
30th December: Highworth Town vs Bracknell Town
24th January: Highworth Town vs Thatcham Town
27th January: Highworth Town vs Flackwell Heath
2nd February: Bracknell Town vs Highworth Town
Main image: Joe Grant by Neil Graham.