If you've checked any sports media this morning you'll have seen current Slough Town manager and former Bracknell Town centre back Neil Baker's image plastered across it.
The Rebels joint boss innocuously tweeted on Wednesday lunchtime that the club were looking for a goalkeeper as cover for number one Jack Turner who injured his elbow in the win at Eastbourne on Saturday.
What he wasn't quite prepared for was the level of interest in the tweet that (probably) reminded everyone of the time Lawrie Sanchez plucked Roy Essandoh off Ceefax and the Northern Irishman scored an FA Cup winner against Leicester City.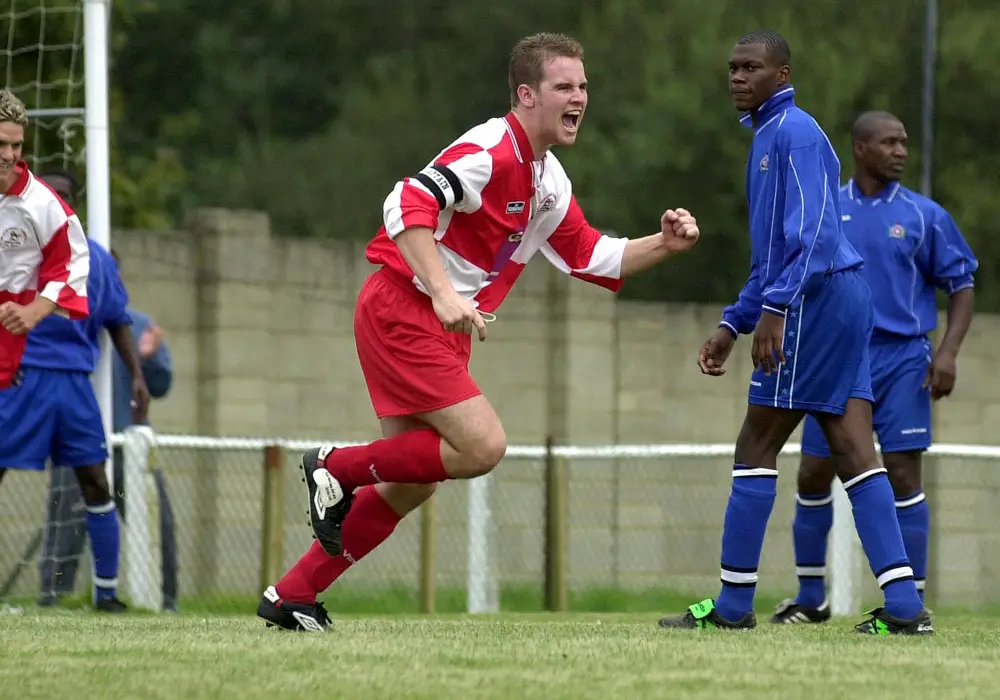 From former Liverpool goalkeeper Brad Jones to Sunday League 'keepers and, well, kids the Rebels boss was inundated.
https://twitter.com/bigfatrebel/status/1042472187637248000
Being long the long-standing supporters of Bakers former club Bracknell, that Football in Bracknell are there was of course one obvious port of call open to the Rebels manager – and frankly any excuse to use the image at the top of the page.
Thankfully, our man Darrell Freeland sorted it out..
Scandalous that you need a keeper and didn't instantly think of @stuhammonds_ Bakes.

He never conceded a goal 😜😜😜 https://t.co/pOczgArzwd

— Football in Berkshire (@fiberkshire) September 19, 2018
Hammonds was quick to respond though:
https://twitter.com/stuhammonds_/status/1042674435566829568
Pretty sure that #4cleansheets increases every time it's discussed mind.
Also getting in on the act was Paul Frame, a former member of the Robins reserve team management.
https://twitter.com/pframe72/status/1042419416175136769
Anyway, you get the idea. Bakes has now confirmed the position has been filled.