Here's your Women's Football Weekend match preview as Ascot United Ladies are set to play Chichester & Selsey Ladies in the First Round Proper of the Vitality Women's FA Cup at 2pm on Sunday 14th of November. The fixture will take place at the Racecourse, home of the Yellawomen.
FA Cup history
The Vitality Women's FA Cup was founded in 1970, originally named the Mitre Challenge Trophy and created by the Women's Football Association. The competition was named the 'Mitre Challenge Trophy' due to the sponsorship of world renowned sport equipment brand Mitre, they were the competition sponsors until 1976. There has been seven sponsors since the original Mitre and the competition is currently sponsored by VitalityHealth having announced them in September 2020.

The inaugural competition had 71 entrants, including teams from Scotland and Wales. Arsenal currently hold the record for most titles, having won the competition an impressive fourteen times, followed by Southampton Women's with eight and Doncaster Belles with six.
Fun fact: The original Mitre Challenge Trophy has "disappeared", according to records, it is believed to be "tucked it away somewhere in a player's trophy cabinet".
Ascot United
Ascot United were established in 2005, beginning their journey in the Surrey County Women's League, before moving to the Thames Valley Counties Women's Football League in the 2007/08 season. They spent a tumultuous six seasons in the league with promotions and relegations before they were promoted to the Southern Region Women's Football League in the 2012/13 season, where they have remained ever since. As a result, they have competed in the Women's FA Cup every season since the 2012/13 promotion to the league. This year sees the Yellawomen reach the First Round Proper for the first time in their history and the first time the side are set to face a Women's National Premier Division side.
Ascot's last match saw them win 4-0 over Oxford City in the Third Round Qualifying of the Women's FA Cup.
League form: 4 games played W 2 D 1 L 1
Chichester & Selsey
Chichester & Selsey Ladies were originally established in 2012 affiliated with Chichester City FC, the side broke away in the season of 2019 and moved to Selsey, maintaining their position in the Women's National League, Southern Premier Division and now renamed to include their new ground name. This season will be their first in the FA Cup under their new name.
Chichester & Selsey Ladies's last match saw them win 3-1 over Plymouth Argyle in the FAWNL League Cup.
League form: 10 games played W 1 D 1 L 8
Thoughts from the manager
As manager, how are you feeling about the upcoming game this weekend? 
I'm quite relaxed about the match (for a change). The squad are really looking forward to the challenge and are well prepared for the game. We go in as big underdogs so we have nothing to lose but everything to gain if we can cause a cup upset or cupset if you listen to the FIB podcast.

How do you reflect on the squad's current run in the cup too? 
Very proud! As you know this is the first time we have reached the 1st Round of the FA Cup. The two previous rounds I felt we were in control of both games against good sides and to not concede any goals reflects this.

Chichester & Selsey are a two tiers and three divisions above you, daunting or feeling well prepared?
Both! Obviously we know we are up against a very good team one of the top 50 women's teams in the country so we know we are going to be under great pressure for long periods in the game. We're as best prepared as we can be, ideally having our last two games postponed hasn't helped but we have played an in house game had an analysis session from our previous Cup game and two training sessions this week so we are as best prepared as we can be

How's the morale been amongst the squad since your last game?
The morale in the camp is as good as its ever been. Obviousley there has been some frustration with our last two league games being postponed more so from the players who have been injured looking to get some minutes ahead of Sundays game, it's not helped with both our reserve games being postponed also so we have had no opportunity to give those players any game time, but as I said morale is good ,everyone is working hard and looking forward to Sunday.

Why should people come watch Ascot on Sunday afternoon?
Well who doesn't love an FA Cup game, The most important thing is your going to see a good game of football, but to add to that we have covered seating and standing, Cafe open with hot and cold food & Drinks and the Bar will be open with friendly staff everything is set up for a good experience for the match goer.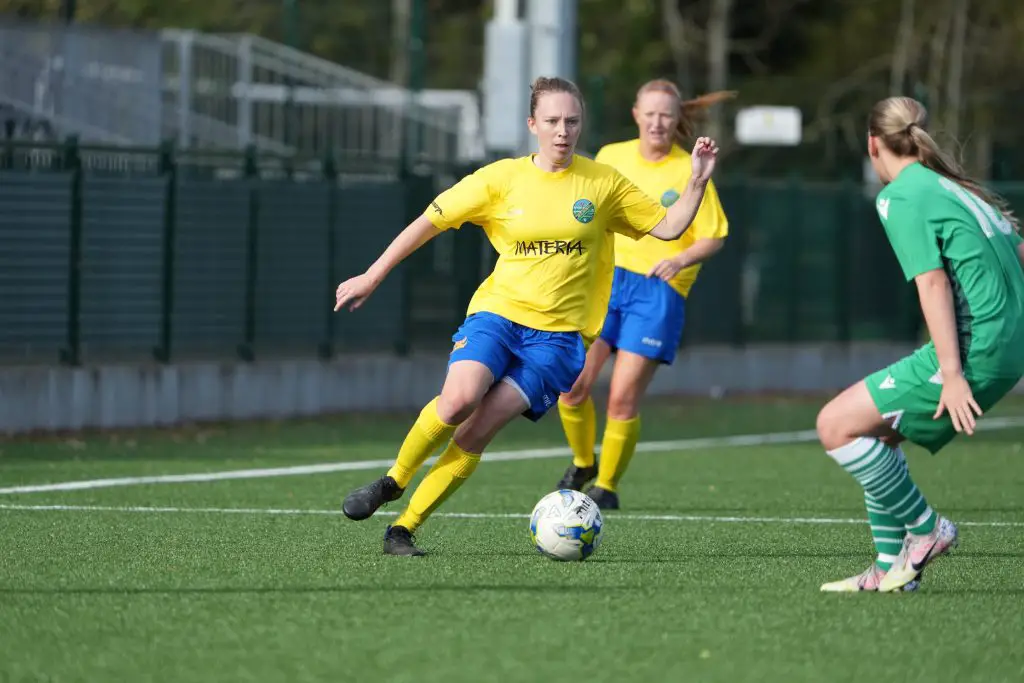 Thoughts from the coach
How have you embraced your role since stepping up as coach at Ascot?
I was very fortunate to be able to transition from assistant to head coach during the off-season, it meant I had plenty of time to plan and prepare for the new season, and it also meant I already knew the squad and how Darrel and I could mold them. The ladies aren't the first group I have coached but they are certainly the best group I have had the pleasure of coaching. There have been challenges and preseason was really difficult, as people would have seen we had a run of poor results but, credit has to go to the players for sticking with it and continuing to implement my instructions despite the initial outcomes. Their hard work and commitment have paid off so far and we still know we have room to grow and improve so for me that's really exciting.
What's it been like playing in a team you also coach? 
I would be lying if I said my combined role as player and coach isn't complicated and at times difficult, and I was really happy in my original role as coach only, but times ticking on my playing career and selfishly I wanted to put those boots back on before it's too late and I find myself looking back with regret. However, the quality and talent within the squad seem to be growing with every week so even my spot isn't safe, and I am lucky to have Darrel's support in making some of the harsher decisions on the team. Additionally, the clubs support is immense, they are so dedicated to helping us grow and build, providing us with access to equipment such as the Veo cam has been a game-changer for me, it means even when playing I can then watch it back from the side-lines and analyse the performance in depth.
Do you prep differently for a cup game compared to a league game?
That's a tough question to answer, I guess the answer is yes as we know the challenge this Sunday is very different from most of the challenges, we face in the league so of course the way we prepare, the way I communicate, and the session focus has to be adapted to suit the needs of what we face on Sunday. However, if you asked me two weeks ago what were we doing to prep I would have said we were focusing on the league matches. Both of those being canceled really has been a nightmare with regards to preparing for this match as its meant fewer opportunities to test out tactical changes, less chances to see other players in action, particularly those returning from injuries, and less genuine match play for the squad as nothing really compares to the challenge of a match. So, this week leading up to the match it's really been about providing as many opportunities as possible for the ladies to perform in high pressure and high-intensity drills, as that's probably as close as we can get to preparing them for the challenge of playing a side of Chichester and Selsey's quality.
Why should people come watch Ascot on Sunday afternoon?
Regardless of what happens Sunday, I am confident that the game will be a great watch for anyone who comes down to the racecourse, and the more people supporting the YELLAWOMEN the better! I have every confidence that the ladies will leave every last ounce of themselves out on that pitch, and that's undoubtedly made easier to do when you hear the roar of a crowd and the supporter's cheers, so hopefully, the fans can be the 12th player as they say. We are officially the FA Cup underdog hoping to achieve the special miracle that can only be found in this competition but, we won't just pray and hope, we will run our socks off, be brave under pressure, and aim to show immense character. We've already broken our previous record in the cup and I can't wait to see how we perform against such a tough opponent. 
Related: How Ascot United and a childhood bet led to Alix Todd's dream job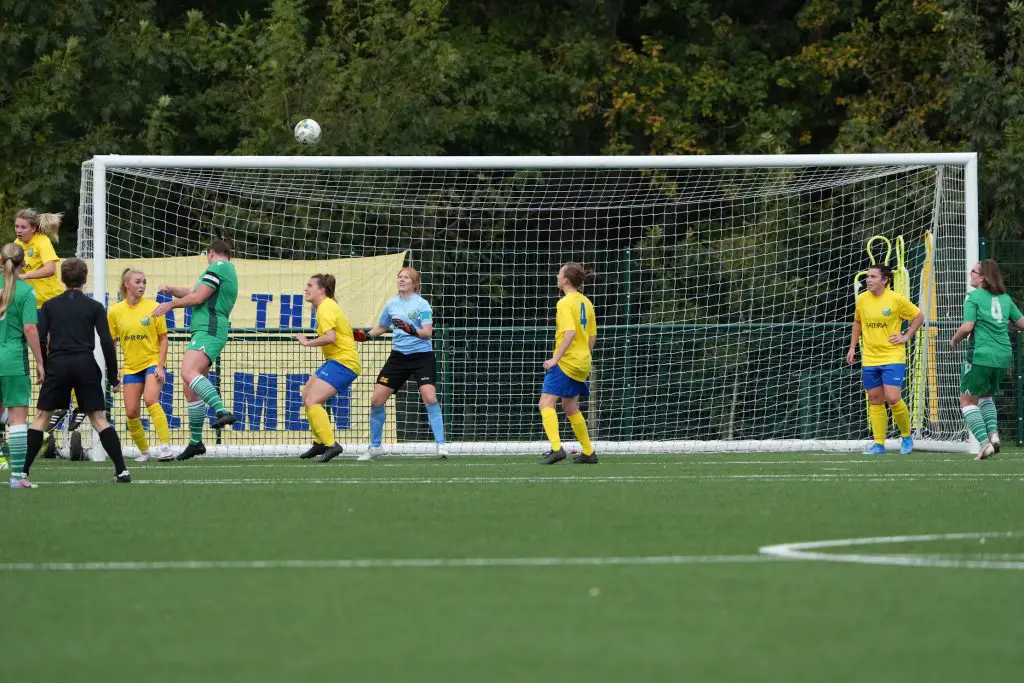 Thoughts from the captain
Lisa Phillips has been Ascot Ladies' goalkeeper since joining the club four years ago, this is her second season as First Team captain.
What are your thoughts, as captain, on Ascot's journey in the FA Cup? 
We have been lucky to a degree; we have drawn sides that we know we can compete with. Tilehurst Panthers were a difficult side to break down, but we stuck to our game plan and eventually things clicked midway through the second half. Our game against Oxford City was a similar story, they are a very good side and created opportunities, but we managed to be clinical with our chances, especially in the second half. The whole squad has approached every round with a great mindset and we are all really looking forward to the challenge ahead on Sunday! 

How are you keeping the team motivated? 
I don't need to motivate this team at all! They are all buzzing for Sunday! We now have a large squad, and every single player is desperate to be in that starting 11 on Sunday. Standards have been high at training and everyone wants to work hard and push themselves. Everyone also wants to do well for the coaches, Alix and Darrel, they put in so much time for the team, and they need to take a lot of credit for the progress we have made so far this season. We have a real togetherness within the squad, even though people are competing for places, they still support each other and build each other up.

Is there anything you do to prepare differently compared to a league game? 
We looked at video footage from the previous round against Oxford this week. Alix highlighted a few things that needed tweaking with our system and formation ahead of Sunday, but we tend to have those discussions as and when needed. We have focussed on the intensity of training more than anything else, and sustaining effort in preparation for facing a team that will undoubtedly play at a fast pace. The focus in goalkeeper training was very similar for me, pace and power on the shots I faced and lots of fast footwork. 

Why should people come and watch Ascot on Sunday afternoon? 
It is the FA Cup – and we all love the FA Cup, don't we?! In all seriousness, it should be an exciting game. We will give it our all and as underdogs, we need all the support we can get! It is also the first time we have reached this round, so it is a great occasion for the club and everyone involved with it. 
Refreshments
Ascot's dedicated Sports Bar will be open. Local ale is available courtesy of Ascot Brewery called "5/4 Favourite", as well as Corona on tap and the usual array of drinks. The club's popular cafe will be serving food with their legendary, according to chairman Simon Negus, cheesy chips!
Getting there
Address: The Racecourse, Ascot, SL5 7LJ.
Nearest Station: Ascot
Parking: 100+ Free parking spaces
Bus Company: 100+ Free parking spaces
Taxi Company: Ascot Cabs
You can view Ascot's match programme right here. There are also fifteen other women's fixtures happening across the county of Women's Football Weekend.