As you know, Football in Berkshire hasn't been able to hold it's annual awards ceremony this year, so we asked our regular contributors to come up with their own winners for a series of headline awards.
Wycombe Wanderers Ladies player and our Futsal expert Alicia Povey has posted her selections below. You can see Tom Canning's here and Neil Maskell's here.
Player of the Season
Cristina Sarmiento Carrasco (Reading Royals Women) – I don't think I've ever seen a football transformation as big as Cristina's. Her unbelievable dedication to futsal has seen her come on leaps and bounds in the past year and her shot stopping has kept the Royals Women in winning ways. Futsal goalkeeping certainly isn't for the faint-hearted but our Spanish shot stopper puts her body on the line – sliding out to deny pivots on a regular basis (certainly something I wouldn't want to do on Astroturf in freezing English weather!)
Manager of the Season
Fernando Silva and Richard Oxley (Reading Royals Futsal Club) – Impossible to pick one without the other! Two of the most passionate coaches/ managers that I have ever had the pleasure of working with, Fernando and Richard live and breathe futsal. Despite the challenges of the last year, they've led both the men's and women's first teams to the FA National Futsal Series (the top level of futsal in England), kept a large group of players motivated over lockdown and put futsal on the map in Berkshire and beyond. A session never goes by without a few terrible jokes, but these two really are futsal royalty and deserve recognition.
Volunteer of the Season
There's too many here to name just one. This year has been impossibly hard for so many, and every single volunteer involved with keeping football going in Berkshire and beyond deserves a massive shout-out. It's so often a thankless task, and I hope that players, coaches, managers, fans and anyone who is even remotely part of the footballing community do their bit to make sure all volunteers are supported and celebrated when grassroots makes its return.
The best game you went to was..
Woodley United Women vs Wycombe Wanderers Ladies – Can I be biased and chose a game that I played in? Let's go for it! It's always a battle between these two sides and the meeting at the Bulmershe Pavilion in October 2020 was no exception. A sending off, some fantastic goals and a large dose of competitive spirit ensures that this match really sticks in my head as one of the few and best games of the season. Wycombe came out 3-0 winners too, which is always a positive for me (sorry Berkshire fans!)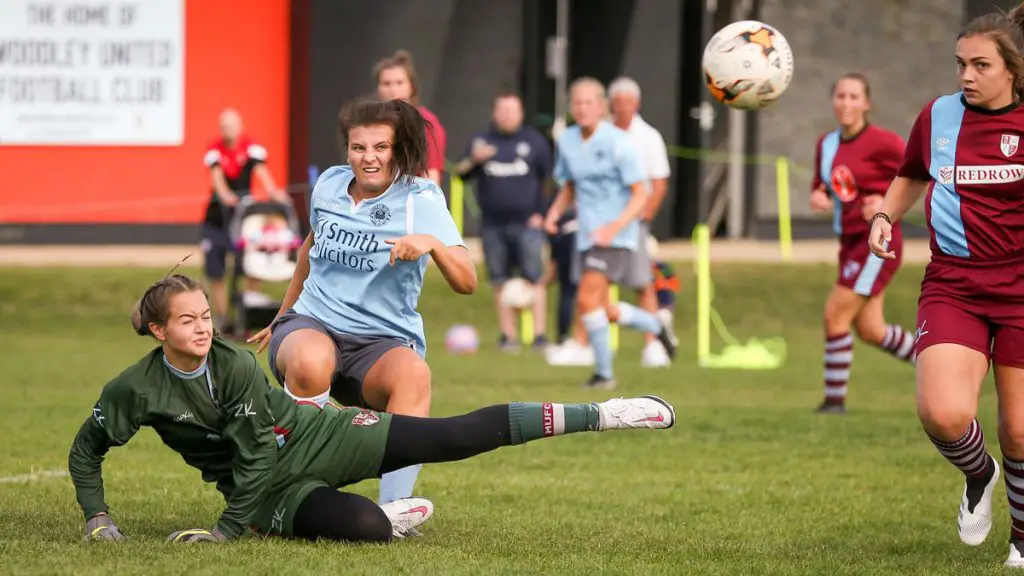 Your favourite ground was..
York Road – Sadly, not a ground that I have had the pleasure of playing at, but York Road really is something special. Not only historical but also impeccably looked after, it is certainly one of Berkshire's best grounds and I very much hope that I'll get to step out on that pitch sometime in the future.
Your favourite social media outlet was..
Caversham United – Not only do the Billy Goats really know how to whip up some enthusiasm when we're all stuck at home, they also work tirelessly to promote some top causes. Whether that's trying to get #WomensFootballWednesday trending, or raising money for Balls to Cancer, their social media not only provides us with some top entertainment but also has a big heart.
Please try to avoid one-word answers and give a little explanation as to why you have chosen them.