That's the Preliminary Round done and dusted with three of the six Berkshire sides making their way through to the next round of the FA Cup.
An impressive 20 of 28 goals scored amongst the county sides. Ascot United, Woodley United and Tilehurst Panthers all advance to First Round Qualifying which will take place on Sunday 4th of October. Whilst Newbury, Slough Town Ladies and Eversley & California Ladies exit the competition.
Abi, our women's football correspondent, got some post-match thoughts from the managers.
Tony McConnon of Newbury – "Despite Newbury having a largely inexperienced side out today every player played out of their comfort zone to make and take the game to Abingdon everyone was pleased with the the way they communicated, worked and encouraged each other through out the game dispute the scoreline well done ladies."
Darrel Evans of Ascot United – "Very pleased with the team's performance, we kept to the style we wanted to play today and never lost focus on that for the full 90 minutes which was pleasing to see. And I would just like to say thank you to the fans today from both clubs, great to see Women's Football getting 100+ attendance at this level."
Rob Page of Tilehurst Panthers – "Great performance from our young team today against a strong and experienced Slough Town side. We played some lovely passing football throughout the game and deservedly have our name in the hat for the next round. A big thanks to the 150+ supporters who came down to create a good atmosphere; it made our first ever club appearance in the FA Cup all the more special."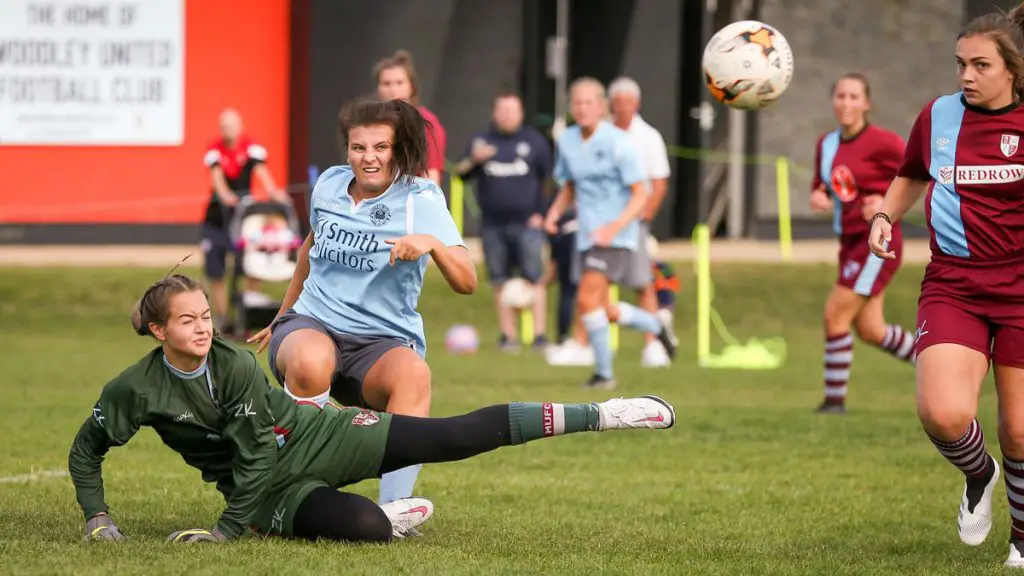 Marc Surtees of Woodley United – "We started really well, we were quick of the mark and on the front foot very early, putting Milton under pressure which paid off with us scoring in the first 6 minutes. We moved the ball about well and kept the pressure on. We were pleased to be 3-1 up at half time although had chances to be further ahead but a great double save by the Milton goalkeeper kept the scoreline down. We were disappointed with the goal we conceded although it was taken very well. We started the 2nd half well but were unable to build on our lead, we lost a bit of focus late in the game which allowed Milton to pull a couple of goals back but fortunately each time they scored we responded very quickly by restoring our 2-0 goal lead. It was a good game against a Milton side that will do well this year. We were pleased with the teams performance, they worked hard for each other and played some good football. We now look forwards to finding out who we have in the next round."
Martin Elcox of Eversley & California – "Firstly, so incredibly proud of the performance. The effort we put in was outstanding. We held them until 2 minutes before half time and then a momentary lack of concentration let them in. We then equalised, which the ladies thoroughly deserved, with 17 minutes to go, and then Wycombe were awarded a very dubious penalty for handball, which proved to be the winner. Yes, we rode our luck a bit, but if you had asked me before the game if I thought with 10 minutes to go that we would be pressing for an equaliser against a Southern Region Prem side, then I would have snapped your hand off! Undoubtedly they are a better side, fitter and quicker on the ball and at the end of the day the best team did win, but we also played some great football in every area of the pitch. All I asked for was for each of our players to be able to say at the end of the game that they had played their best and given their all, and to a player, that is exactly what we got. True, we didn't get the upset, but we were ever so close and the scoreline reflects that…"
Vitality Women's FA Cup results
Ascot United 6-0 Swindon Supermarine
Abingdon United 6-0 Newbury
Woodley United 5-3 Milton United Ladies
Tilehurst Panthers LFC 7-1 Slough Town Ladies FC
Wycombe Wanderers 2-1 Eversley & California Ladies